NVIDIA's Kepler GPU may not be available for the desktop yet, but Acer has let their latest Ultrabook, the Acer Aspire Timeline M3, go on sale, and the company has decided to lift the embargo early for the mobile part. Yippee!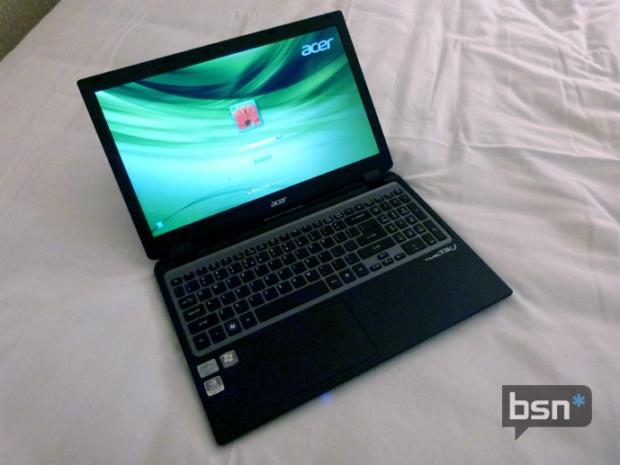 This Ultrabook marks the first time NVIDIA's Kepler-based GPUs have been included in an Ultrabook. Acer's Aspire Timeline M3-581TG is a 15.6-inch Ultrabook that sports a full-sized keyboard. The M3 still sits within the constraints of Intel's Ultrabook restrictions, but still packs quite a huge punch in terms of performance.
Acer's M3 features an Intel Core i7-2637M (1.7GHz dual-core, 4MB of L3 cache), 4GB of DDR3-1333 RAM, a 256GB SSD, a 3-cell Li-Polymer battery, and the standout feature: NVIDIA's GeForce GT 640M 1GB. The GPU in question is known as the GK107 which sports 384 cores and operates at up to 625MHz. When idling the GPU clocks down to 135MHz, with the standard clock rate sitting at 405MHz, while it can scale up to 625MHz, when needed.
Memory operates at 910MHz in DDR mode, which gives us 1.8 billion transfers per second, resulting in video memory bandwidth of 28.8GB/sec. Kepler is built on TSMC's 28nm process, which is how NVIDIA were capable of putting a discrete GPU in an Ultrabook. The image shown below shows just how thin the Acer M3 is, and also shows Acer have thrown three USB ports in (just 1 x USB 3.0 port, unfortunately), high-speed HDMI (the full name being HDMI 1.4a 3GHz).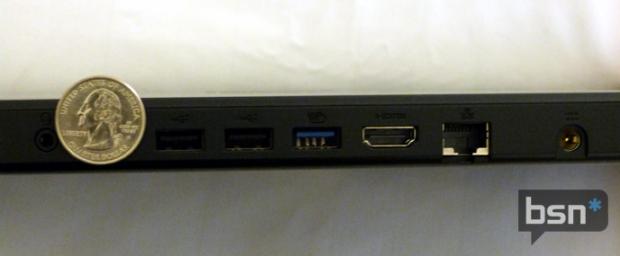 How is the gaming performance? Bright Side of News reports that they've seen Counter-Strike: Global Offensive with full details seeing 95-107fps, F1 2011 full details receiving 37fps, and Skyrim, a fan favorite, seeing 27-34fps on Ultra. Not. Too. Bad. At. All. This is something I want, now. But maybe in 17-inch. Damn you, Intel Ultrabook restrictions, damn you!