Microsoft, in its venture to reclaim the love of its users, has started seeding its Office 15 technical preview to select, lucky partners, earlier than normal this year to get it ready for the public. The Verge has managed to spy some shots of Office 15, and its new features.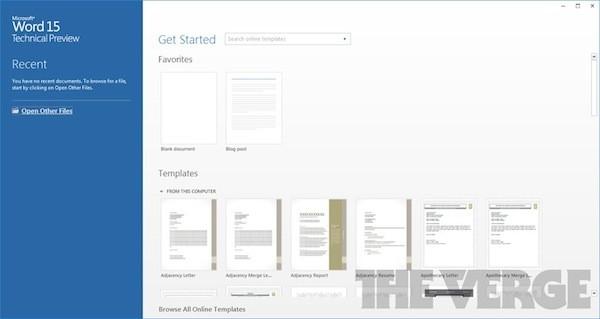 Office sports a large influence of MS's Metro, where it has a cleaner interface and touch mode, which makes working with your documents and presentations on a desktop, tablet or smartphone, that much easier. Word has also received some love, now including double-click to zoom, smoother scrolling, video embeds, and the ability to share documents online through a browser.
Excel has also received some upgrades, now including some formatting controls, as well as chart animations. PowerPoint wasn't left out, and is now easier to drop Excel charts into presentations without messing with formatting. Outlook now sports weather forecasts built-in, in-line replies, and greater multiple e-mail account support. One Note wasn't left out of the upgrades, and now has improved tables support.
It looks like Microsoft isn't just trying here, they've listened, and are forging a path for their Metro-based future. I'm getting excited here, folks. Microsoft could really pull it off.