Apple spotted browsing around for TV parts, shall we call it iBrowsing?
Apple shopping around for TV parts, how close are we to a proper Apple TV?

Published Fri, Feb 3 2012 12:22 AM CST
|
Updated Tue, Nov 3 2020 12:29 PM CST
Apple don't have a TV on the market, where their biggest competitor in the smartphone market, Samsung, sure do have that market with their fist around it, tightly. The latest coming from Piper Jaffray analyst Gene Munster, has said that the Cupertino-based company has been checking out the TV component supply chain, in preparations of entering the TV market.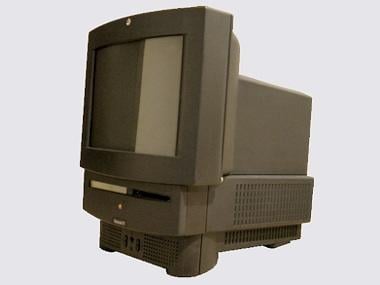 Munster wrote in a note to clients today:
In January we spoke with a major TV component supplier who has been contacted by Apple regarding various capabilities of their television display components. We see this as continued evidence that Apple is exploring production of a television. This latest data point follows January 2011 meetings in Asia that led us to believe Apple was investing in manufacturing facilities for LCD displays ranging from 3.5" mobile displays to 50" television displays.
Now I'm beginning to wonder. A consumer walks into a store that sells a bunch of different branded TVs, as well as Apple products. Said customer sees a 50-inch Apple TV for, I'm guessing here, $3999 and sees a 55-inch Samsung OLED TV, which makes the Apple screen look like a 640x480 CRT, and is $3499. Which would the customer buy?
The scary answer? Most like Apple, because of that darn attractive picture of fruit on the front. Go, Apple, go.
Related Tags