Syndicate gets 4-player co-op demo, original game heads to GOG
Syndicate arrives next month, releases 4-player, co-op demo for consoles.

Published Wed, Jan 18 2012 3:22 AM CST
|
Updated Tue, Nov 3 2020 12:30 PM CST
Another game, another PC kick in the nads. Syndicate, from Starbreeze Studios and EA, arrives next month and to tie you over, they've released a four-player co-op demo. The Syndicate preview allows you and up to three of your friends to play one of the game's nine co-op missions (called "Western Europe") in its entirety with an objective to infiltrate a rival syndicate, Cayman Global.
The mission requires you to take out a Colonel, take some technology blueprints and force his people back across the Atlantic. The demo is available for a limited time starting this month and will be made available on the Xbox Live Marketplace (for gold members only) and the PlayStation Network. No word on whether there'll be a PC version.
My take is, this will be a flop on PC. If it were ported well, we'd have a demo, but, as usual, we don't. In other news, Good Old Games has announced it will start selling the original Syndicate from 1993, starting this Thursday. Pricing will be set at $6. GOG are giving away copies of the game as part of a contest that calls for participants to create their own team name and method of operation: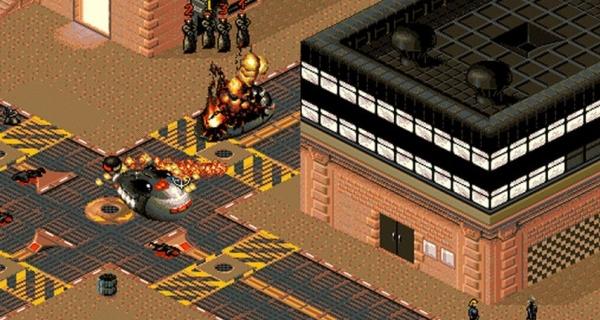 Mission:
Assemble your team of cyborgs, give us your Team Name, Method of Operation, and any other relevant information you'd like. Go on, spread your influence across the globe and tell us how.
Bounty:
1 free copy of Syndicate for the 10 posters who have the best Syndicate team. We'll be reading through all of your posts (Hello, discordiac, our new marketing manager who "volunteered" for this job!) and picking the ones that we like best.
Rules:
1. Only one entry post per user. Feel free to comment & edit until the contest closes.
2. You may enter into similar contests that we are running on Twitter and Facebook, but only once via each different channel.
3. We will be picking 10 of our favorite teams from this thread to win their free copies of Syndicate.
4. The contest will end on Thursday the 19th of January 2012 at 7:00 AM EST.
Related Tags