Razer's Switchblade UI makes its way to standalone keyboard
Razer unleashes Switchblade UI, now on a standalone keyboard.

Published Mon, Jan 16 2012 11:22 PM CST
|
Updated Tue, Nov 3 2020 12:30 PM CST
Razer may have been showing off its expensive Blade laptop at CES, but for those of you who don't want to buy an entire laptop for their cool Switchblade UI configurable touchscreen with programmable keys, you're in luck, it's made it' way to a standalone keyboard.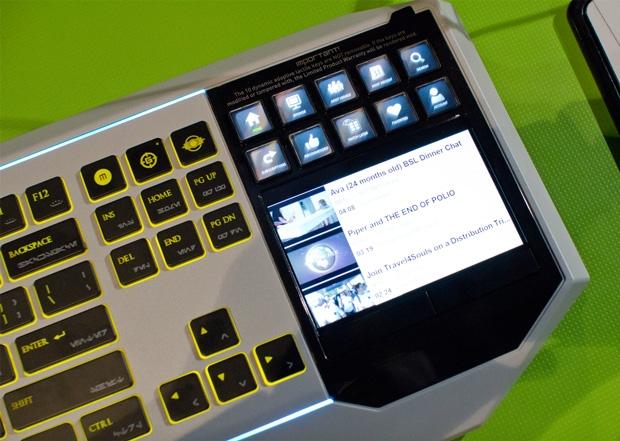 There are 10 programmable buttons at the top of the Switchblade panel that are backed by an LCD, which allow the look of each key to be different. These keys can be programmed to launch applications, toggle functions like the Windows key, and execute macros. Below them is a nicely-sized touchscreen that doubles as a touchpad, a numpad, a directional pad optimized for gaming, and even a secondary display.
Razer has said they plan to release an SDK that should unleash the community to build their own applications for the Switchblade UI. Even at this point in time, there's a YouTube app and a web browser. Switchblade also supports on-the-fly macro recording, which lets users quickly automate combos without having to exit a game. All preferences and macros are stored in the cloud, another nice benefit.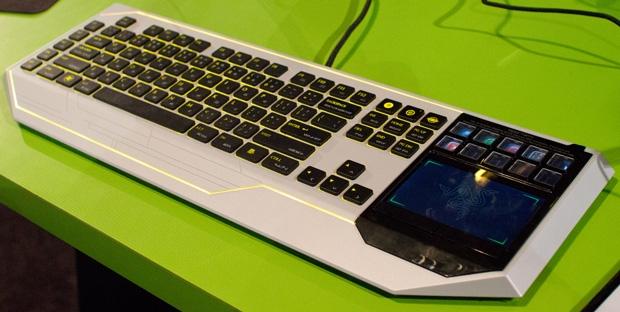 Let's talk price. Right now, the only keyboard to get the Switchblade UI goodness is a special edition designed solely for Star Wars: The Old Republic. What price you ask? Well, a hefty $250. It isn't even a mechanical keyboard for this price, sporting membrane-style switches.
At $250, are you still interested in it?
Related Tags