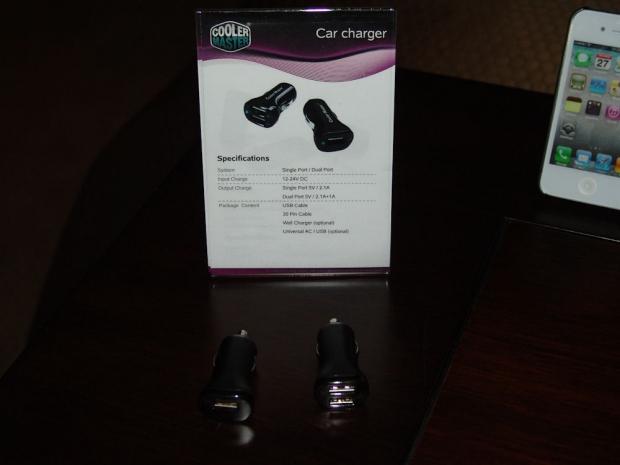 CES 2012 - There once was a day when phones shipped with a wall charger that was USB with a plug on the end, and car chargers were all sold separately, and were specific for each device. Here CM is offering a single USB and dual USB charging solution that derives it power from the cigarette lighter of any vehicle. Just plug in either of the Car chargers while you are traveling and keep those batteries topped off so you don't kill the battery at the worst time possible.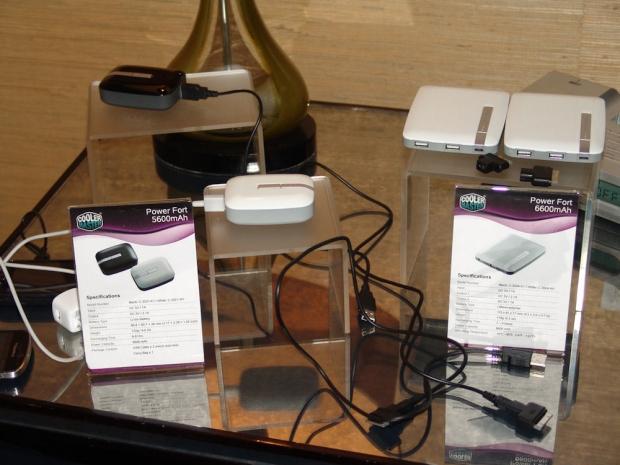 Also on the table is a pair of Power Fort chargers for mobile devices. Both the 5600mA and the 6600mA on the go chargers are themselves charge up via USB. Once the unit it at a full change you can simply unplug it and throw it in your backpack, laptop bag, or for the ladies, in your purse. These are designed to be used out and about when you mobile device is losing its charge. If I remember the numbers correctly, with the 6600mA version, when fully charged it will recharge up to three tablets or five phones.
This is a great companion for those constantly on the go, or even offers a few days worth of charges for those who may be in a primitive environment with no available power, such as camping, or at tens of thousands of feet over the earth.