Digital Game revenues to hit $24 billion in 2011
Digital Game revenue to hit $24 billion this year, a 16% increase from last year.

Published Thu, Nov 10 2011 10:12 PM CST
|
Updated Tue, Nov 3 2020 12:30 PM CST
British research firm Ovum has forecasted that digital game revenues worldwide are sit to break $24 billion for 2011, an increase of 16-percent from 2010. Ovum predict that overall revenues will continue to climb, reaching $53 billion in 2016 as more casual, social and mobile games flood the market, as well as the increasing popularity of the free-to-play (F2P) business model.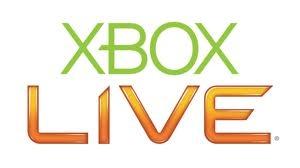 Telecommunications companies are going to have to play catch-up with bandwidth demands set to skyrocket with the increasing use of constant connections and data streaming with services such as OnLive. Games will only get bigger as time goes on, which is another factor.
Ovum has noted certain trends that contribute to their forecast such as the "casualization" of hardcore games. Their example uses Kinect, which they feel helped make games such as Forza 4 more accessible to casual games and helped Xbox Live revenues grow 19-percent from last year. Ovum also credits casual games for fueling the growth of mobile games, and they expect mobile gaming revenues to grow at a compound annual growth rate of 26-percent between 2011 and 2016.
Ovum notes that digital distribution has delivered a number of benefits, such as reducing the costs and boosting margins from the 20-30-percent range to 50-75-percent on digital games. Digital distribution has helped in other ways, too. Things like pre-loading and playing a game without needing to even leave the house is amazingly simple, as well as services like Steam having your entire library online. In the case of re-installing your OS, you can just re-download your games, simple, effective and amazing.
Related Tags