AMOLED technology, coming soon to a TV near everyone
AMOLED has been licensed by a "leading Asian manufacturer"

Published Mon, Nov 7 2011 5:31 AM CST
|
Updated Tue, Nov 3 2020 12:30 PM CST
After using my Samsung GALAXY S II for the past week, I have fallen in love with its Super AMOLED Plus display. Hearing this news today, is great. Currently, the display technology standard that powers most PCs and TVs is LCD. LCD of course, has its issue such as limited viewing angles, poor colors, motion blur and input lag.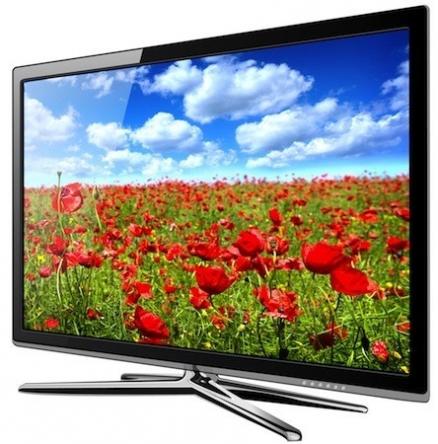 Most people don't seem to notice it, but its there. When compared to an IPS panel, or CRT set, it is instantly noticeable to most people. There are various types of LCD technology in mainstream use today which attempt to solve the issues, but none fix all of them. TN panels are cheap to buy, relatively fast (they're the ones that power 120Hz screens) which reduces motion smear and input lag, but the shortcomings are viewing angles and color accuracy. Good for gamers, but not great for video or picture work.
IPS displays have the opposite characteristics, making them perfect for professional photography work, where accurate colors and vibrant pictures are required. AMOLED can step in and swoop up all of these problems and throw them away offering bright, crystal clear displays with wide viewing angles and excellent motion smoothness. This is thanks to LEDs having extremely fast response times. But.
There's always a but, it is very expensive to produce, can be hard to view in direct sunlight and it's serviceable lifetime is relatively short. This leads it to being hard to commercialise for large displays such as TVs and monitors. AMOLED is fine for smaller tech items such as smartphones and tablets, where screen size is under 10-inch.
Hello, DuPoint. DuPont have wanted to bring AMOLED TVs to the masses for over five years now and they believe they've cracked the problems. DuPont issued a press release stating they've partnered with a "leading Asian manufacturer of Active Matrix Organic Light Emitting Diode (AMOLED) display products." No names have been mentioned, but with Samsung using AMOLED screens to power their best smartphones, one could take a few guesses at who that "leading Asian manufacturer" is.
We should expect to see products shown at CES 2012, because of the timing of this announcement and if successful, AMOLED-powered technology should quickly replace current LCD technology.
Related Tags