Zynga to release CastleVille in the next few weeks
CastleVille, the next 'Ville' game for Zynga.

Published Fri, Nov 4 2011 11:36 PM CDT
|
Updated Tue, Nov 3 2020 12:30 PM CST
Zynga's next entry in their "Ville" franchise, which includes FarmVille, FrontierVille, and CityVille, is CastleVille. The latest game allows players to built mini-empires from castles, craft art and armor and trade, and defend your kingdom in a medieval world. The game was created by the Zynga Dallas team, which was part of Zynga's acquisition of Bonfire Studios.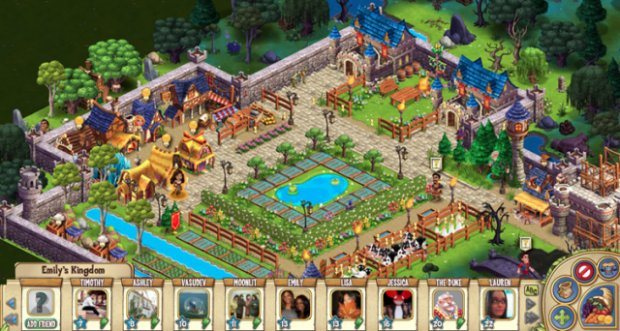 The game starts off by letting you choose your character and build your look. Zynga Dallas director Bill Jackson says that this is the most expansive character building feature to date, with dozens of looks to choose from. The games objectives is for you to build the castle of your dreams and transform the the unexplored land into your own kingdom. There are many characters you'll meet along the way, who are all involved in the storyline of the game.
Duke is the first you'll meet, who will help you build your castle and is from a neighboring kingdom. Yvette is a beautiful songstress, Giselle is a lovely maiden, then we have the friendly village Viking, George. Filling the characters out we have Sonja as the sexy pirate, Rafael as a playboy woodsman and finally, Tom as the rough dragon slayer.
Jackson says that CastleVille has the most intensive storyline, which is why there's a plethora of characters. Because of the storyline, Zynga have gone to great lengths to make you feel as if you are fully immersed in the world, bringing in elements of fantasy and adventure. Jackson explains, "you have to do work yourself and be part of the adventure to succeed at the game."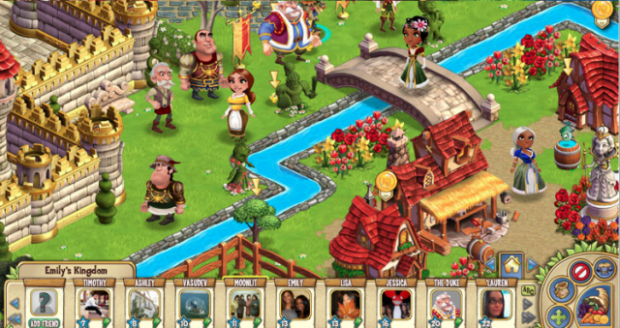 CastleVille is also the most graphics-rich, featuring fish-hopping in ponds, trees shaking and other sound effects tied to actions in the game. Social interaction is also great, you'll have the ability to visit your friends' kingdoms and gift them art, armor and potions to help them complete quests and challenge the forces of the Gloom. CastleVille features a reputation system that gives you more points by how social you are in the game. The more social you are, the more reputation points you earn, and the faster you progress in the game.
CastleVille will be available to play for free in the next few weeks in 17 languages (English, French, Italian, German, Spanish, Portuguese, Indonesian, Turkish, Traditional Chinese, Korean, Malay, Norwegian, Swedish, Danish, Dutch, Japanese and Thai).
Related Tags