AMD's FX-8150 sees new record clockspeed of 8.58GHz
9GHz, here we come!
Published Nov 3, 2011 12:13 PM CDT
|
Updated Tue, Nov 3 2020 12:30 PM CST
0 minutes & 50 seconds read time
We recently saw quite the breath taking overclocking record out of an AMD FX-8150 CPU from world renowned overclocker Andre Yang, cranking it up to a whopping 8.46GHz, above that of AMD's own previous record (at 8.43GHz).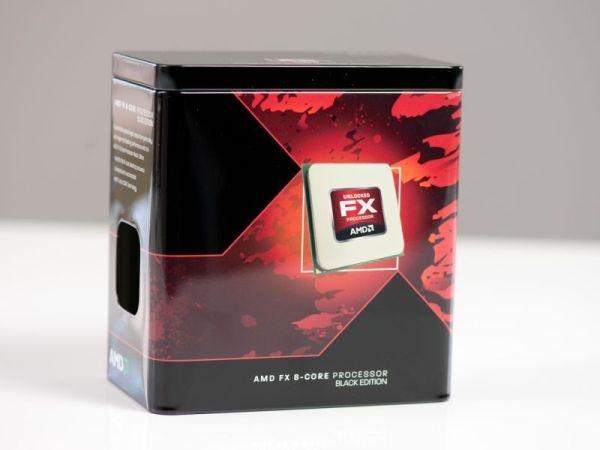 With only 30 odd MHz separating it, Andre Yang has given it another crank and has produced a new record result, taking the processor to an incredible 8584.8MHz exactly; 123.3GHz higher than his previous achievement. We're still waiting to see the new overclock result appear on CPU-Z's validation database, but its authenticity looks good enough for us.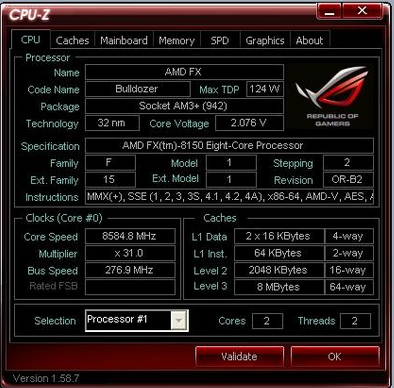 A bit about how the massive overclock was achieved, Andre used the same Crosshair V Formula for the job, though the core voltage was bumped slightly for this new record to 2.076V (up from 1.992V on his previous). Of course, extreme cooling measures were used for the task at hand; liquid nitrogen. But considering you can go one better by opting for liquid helium which liquefies at -269 Celsius (vs the -253 of nitrogen) in astosphere pressure, there's possibly higher clock rates to be seen from Bulldozer yet; not to mention the upcoming B3 stepping which may well improve overclockability even further.
The mighty 9GHz milestone mightn't be all that far away now folks!
Related Tags