iiNet busted for using a subliminal message on TV
iiNet busted with subliminal messages in their TV advertisement.

Published Tue, Nov 1 2011 12:05 PM CDT
|
Updated Tue, Nov 3 2020 12:30 PM CST
Naughty, iiNet! iiNet's recent ad on TV has been taken down after it was found it breached the Commercial Television Industry Code of Practice as it included a subliminal message. The message in the ad read:
Wow. Impressive. You not only spotted this in our TV ad, you found a way to read it. That can't have been easy. This whole page only lasted two frames. That's less than one tenth of a second. Well done, sir or madam. We're going to reward your awesome pausing powers with a little gift. Type this link into your browser: iinet.net.au/2framefreebie. And yes, you can tell your friends. But let's keep it to a minimum of a hundred, OK? And hey, watch for more two-frame freebies in our next TV campaign.
The link sends you here, but the limit of 100 entries has already been met. You can however, still enter your details for the chance to win one of five iPads. The message itself is fine, it won't make you a zombie for iiNet products, but it was enough of a breach to enable Free TV Australia to take it down. The Code of Practice states that information conveyed in a manner that is "below or near the threshold of normal awareness" is unacceptable.
ZDNet Australia got in contact with iiNet, and have got a quote from iiNet's general manager of retail, Matt Dunstan: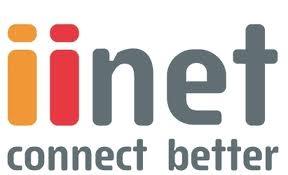 We did it because we wanted to do things differently to how others are doing it. We did it because we believe in having fun and because we want to have real engagement with our customers, rather than just preaching to them via traditional, one-way advertising.
Related Tags