Dual-Core Windows Phone's coming soon, LTE models too
Windows Phones coming out with dual-core processors soon.

Published Tue, Oct 11 2011 3:40 AM CDT
|
Updated Tue, Nov 3 2020 12:30 PM CST
Dual-core phones are all the rage now, with Android-based smartphones rocking dual-core power for a while now and Apple finally catching up to the two-legged race with their upcoming iPhone 4S. But, Windows Phone unit boss, Andy Lees said that he hopes to become the solid No. 3 platform and a viable alternative to Apple and Android. What has helped them achieve this is a rocky, but stable start and with the Windows Phone 7 Mango update now rolling out - things are looking up for Microsoft.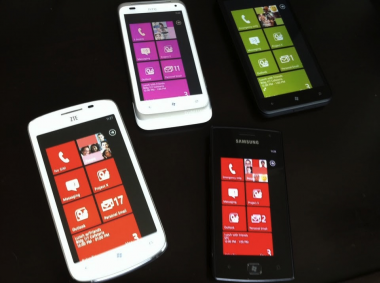 Lees has been quoted:
We're not making specific predictions but I think that our momentum is going to build. Our first (release) was about mindshare, and really getting the credibility, and I think (Mango) is really about starting to build unit volume and market share.
Lees has also said that dual-core and LTE models based on Windows Phone 7 are both coming, going as far as mentioning that the current bunch of Windows Phone handsets should hold up against dual-core Android models. I however, would like to test that - I need to get my hands on a Windows Phone 7 handset! Lees said to AllThingsD that "They're all single core, but I suspect that they will be faster in usage than any dual-core phone that you put against it, and that's the point."
Lees said that Microsoft [and their various partners] wanted to wait until the faster networks could handle LTE, when it gets to the point of being supported in a less power-hungry way. "The first LTE phones were big and big (users) of the battery, and I think it's possible to do it in a way that is far more efficient, and that's what we will be doing," Lees said. LTE models are on their way but no dates hate been set.
Related Tags