Microsoft to receive $444 million per year from Android patent licensees, making cash like a boss
$444 million per year to enter Microsoft's bank thanks to Android patent licensees.

Published Sun, Oct 2 2011 2:30 PM CDT
|
Updated Tue, Nov 3 2020 12:31 PM CST
A few days ago, Microsoft signed a major licensing agreement with Samsung over the use of some its patents on Android-based smartphones and tablets. The deal is similar to what other manufacturers have agreed to, which avoid a court battle. But, there's a requirement of a fixed fee to be paid to Microsoft for every Android device sold. Goldman Sach's tech analyst team think that this number is around $444 million per year.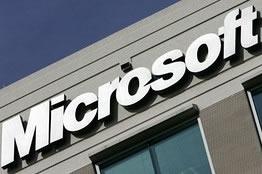 Goldman estimates that Microsoft receives roughly $3 - $6 per Android device, and calculated the multi-million dollar figure based on the number of Android devices expected to be sold by Microsoft's licensees between July 1, 2011 and June 30, 2012. The companies that Microsoft receive the (virtually free) dollars from are HTC, Acer, U.S. defense contractor General Dynamics Itronix, Onkyo, Velocity Micro, ViewSonic and Wistron, and Samsung, which yesterday became the latest licensee.
Microsoft claims that certain Android features contain technologies over which it owns patents. Considering that two of the largest Android device makers have agreed to pay royalties which puts some concrete into this claim. The only one in the US without a license from Microsoft is Motorola Mobility, in which the two are in court battling it out.
Related Tags