Microsoft to intro file copy improvements in Windows 8
Microsoft detail file copy improvements in Windows 8, impressive results.

Published Wed, Aug 24 2011 8:30 PM CDT
|
Updated Tue, Nov 3 2020 12:31 PM CST
Microsoft are pumping away at Windows 8 and it is not only bringing big UI changes to Windows 8 but another area they've put their magic on is the file management and this should make copying, moving, renaming and deleting files easier than ever before. One improvement in Windows 8 is the ability to view all copy tasks in a single window. This is a much more efficient design and will be welcome on all desktops.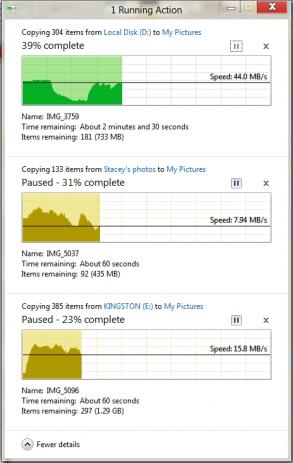 From the single window a user will be able to pause or resume copy operations and will also get a detailed rundown of speeds achieved in each individual task and what the task is up to at a particular time (compete, paused, etc). Another feature exposed today is the redesigned Conflict Resolution dialog window, this window pops up on the event of file name collisions. The revamped window shows [in a much clearer fashion] where everything is located, the time/date and size of the file and gives check boxes and options of what to keep and what action to take.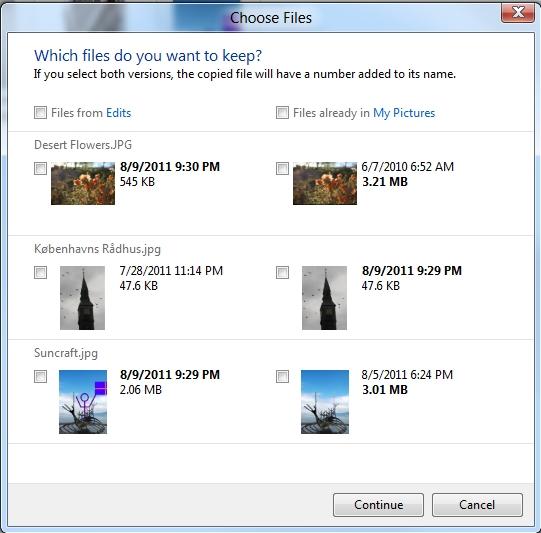 On top of this, you can hover the mouse cursor over the thumbnail image to see the file path or double-click to open the file itself. Windows 8 is set to remove much of the confirmation dialogs such as "are you sure you want to move this file to the recycle bin?' or "are you sure you want to merge these folders?' which is set to streamline your experience even more.
What I'm most impressed with is the "pause" button on file transfers.
Related Tags