DOTA 2 will be a 2012 release
Valve says DOTA 2 will be release in 2012.

Published Thu, Aug 18 2011 11:00 PM CDT
|
Updated Tue, Nov 3 2020 12:31 PM CST
Gabe Newell, founder and all-round awesome sauce man at Valve has confirmed that DOTA 2 will not see the light of day until 2012 at the earliest. Right now, the only thing close to a release is an invitation-only beta that is planned to follow the GamesCom 2011 show in Cologne, Germany. Newell has been quoted saying: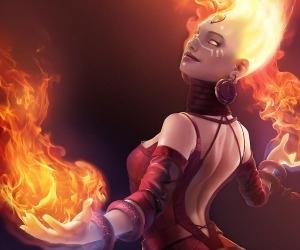 We'll just go into progressively wider and wider distribution. I don't think it'll be shipped until next year. [But then] with a game like this, you just keep shipping. You add new heroes. You try out new game modes. You are constantly tweaking item and hero balance. It's very much an ongoing thing.
DOTA 2 has however, been playable on the show floor at GamesCom 2011, but only for teams invited to compete in Valve's tournament dubbed, The International. Newell also stated (in regards to the business modem that Valve will use for the game) that they "don't have a plan." He did add:
For us now, this tournament is a really good step. A bunch of the features we're building in the design of Dota 2 related to being able to put on a tournament like this. There's a bunch of stat stuff. There's a bunch of website development, support for simultaneous, four-language broadcasting.
Hey, Gabe. How about you give us some details on Half Life 3 instead? Please?
Related Tags