PayPal pass 100 million active accounts, predicts the death of wallets by 2015
PayPal fly past 100 million active accounts.

Published Mon, Jul 4 2011 7:57 PM CDT
|
Updated Tue, Nov 3 2020 12:31 PM CST
PayPal have just announced they have more than 100 million active accounts. PayPal believe that consumers are giving up traditional payment methods in droves, systems such as cash and checks are instead using more modern methods as a form of payment. As more modern ways of payment are becoming the norm, PayPal want to deliver solutions that are better than what is on offer today.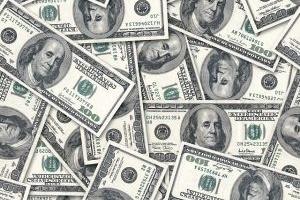 PayPal have acted out on this and have predicted that by 2015 digital currency will be excepted everywhere in the US, from your local store right up to the big chains like Walmart. More specifically, this means PayPal thinks that in just four, short years, that you will no longer need to carry a wallet. PayPal is actually quite confident in this remark, going as far as asking five of its Bay area employees to plunge into the world of a digital lifestyle and use only digital currency to pay for all of their purchases.
PayPal will then learn from their findings and experiences.
I for one cannot see this happening, my wallet is part of me. It's like saying phones will disappear and just be a little headset like in the alternate universe within the show Fringe. Yes, we might get there, but in four years? No wallets? Thoughts?
Related Tags