iOS 5 includes new notifications, Newsstand, Twitter integration
Apple iOS 5 to come with huge improvements, Twitter, new notifications.

Published Tue, Jun 7 2011 8:00 AM CDT
|
Updated Tue, Nov 3 2020 12:31 PM CST
Apple have finally unveiled the goodness that is iOS 5 which is the next firmware slated for iOS-powered devices like the iPod, iPhone and iPad. iOS 5 is a major overhaul, which includes a completely revamped notification system which is very Android-like. Notifications are no longer temporary, but are viewable in the Notification Center which is accessed by swiping down from the top of the screen. The notifications are no longer pop-up bubbles, but text bubbles that temporarily swivel down while users are busy in another app.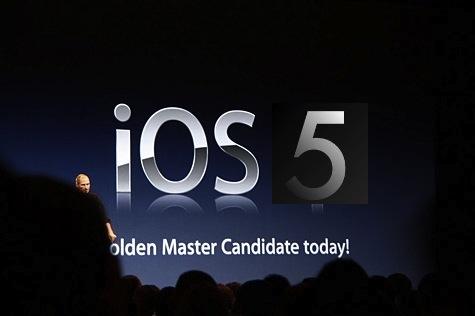 iOS 5 also includes Newsstand which is poised to be a one-stop location for buying, downloading and reading magazines and newspapers. Issues that are acquired within Newsstand are downloaded automatically in the background and available for offline reading.
Big news to come from iOS 5 is integration throughout the OS in the form of Twitter. Yes, Twitter! It uses a single sign-on that can be shared by any app that requests it. Twitter functions are visible throughout all default apps such as Camera, Photos, Safari and Maps. This allows people to post media, web links and map locations. Safari has also received enhancements including tamps, a streamlined Reader view and a Reading list for viewing pages later. The Reading List is capable of being synched across multiple iOS-based devices.
The Camera app has seen a shortcut button placed on the lock screen which allows for pictures to be taken even if the phone is locked and the passcode hasn't been entered. The physical volume up button on a device can be used as a camera shutter, and pinch-to-zoom is being enabled in-app. Tapping and holding on a portal of the image will optimize exposure. Included is limited editing which includes cropping, rotation, red-eye reduction and a one-tap automatic correction.
Mail app is not left out and now includes flagging, rich-text formatting, indentation control, draggable addresses and the ability to search for keywords in an entire message. S/MIME support has been added for better security and the Mail app now takes advantage of the new OS-wide dictionary, which lets users tap "Define" in a pop-up menu. iPad-specific options include getting access to a split keyboard.
The next feature I've been wondering why it has taken Apple so long, but we're finally getting what Apple calls "PC Free". Upon opening your new iOS-based device out of its box, no longer will iTunes be required to setup and activate it. Syncing can also now be done over Wi-Fi as well as USB. Future firmware updates will be available over-the-air and as smaller additions making each download considerably smaller.
One of the biggest features is iMessage. iMessage effectively kills SMS by creating a service that allows all iOS-based devices to have access to SMS/MMS-style messaging on the iPhone. iMessage includes features like sending photos, videos and contacts and group chat. As conversations progress, real-time typing notifications are present and delivery/reading receipts sent if a person is not immediately available.
Game Center is not left out, and will now include showing friend and game recommendations as well as offering the option of buying games without the App Store. Turn-based games can now be played within the OS. Other features that are planned for iOS 5 include the public availability of multitasking gestures and AirPlay mirroring which allows people to duplicate what is on the iPads screen on an Apple TV.
Any iOS-based device that supports iOS 4.3.x will work with iOS 5, a developer seed of the iOS 5 SDK is out now and the final firmware will be ready in the fall.
Related Tags