Microsoft E3 details, Xbox 360 to get new Halo trilogy, Crytek-exclusive, Minecraft and more
Microsoft unveil Xbox 360 plans, rub hands together.

Published Mon, Jun 6 2011 7:49 PM CDT
|
Updated Tue, Nov 3 2020 12:31 PM CST
E3 2011
- E3 is here once again and it's time for a barrage of gaming-related news. Microsoft is out of the gate with news of a bunch of Kinect-compatible titles and additional video streaming services. Microsoft have said we should look forward to over 12 games that are Kinect-powered; EA franchises (Tiger Woods, FIFA, Madden and The Sims), Mass Effect 3, Disneyland Adventures, Kinect Sports Season Two, Dance Central 2 and as well as all future Tom Clancy games starting with Ghost Recon: Future Soldier.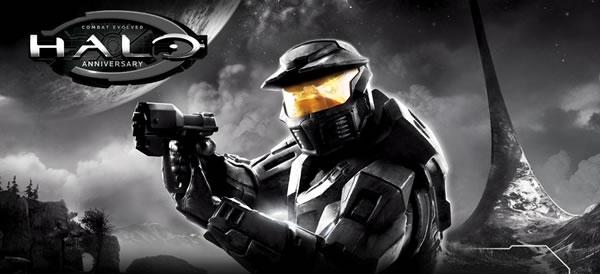 Minecraft is coming this winter, as well as Crytek's long-rumored Xbox 360 exclusive which was formerly known as "Codename: Kingdoms", now has a name; Ryse. A first-person action adventure game set in Ancient Rome. Fable: The Journey is a new entry in the Fable universe that takes place after the age of Heroes (sans Hayden Panettiere, save the cheerleader, save the world). All of these titles will feature Kinect use.
Microsoft as also unveiled plans for it's much-loved Halo franchise. November 15 will see an anniversary edition of Halo: Combat Evolved for $39.99. The new release will be powered by the Halo Reach engine and will feature six revamped multiplayer maps from Halo and Halo 2, players will also "uncover never-before-revealed backstories told in motion-graphic form that foreshadow new mysteries in the story of Halo 4". A new Halo trilogy is set to begin with Halo 4 in Q4 2012.
Microsoft didn't stop there, they also revealed additional Dashboard features such as a Bing-powered voice search service. Web browsing is obviously not allowed, but Bing integration will make it easier to look through Xbox Live content, inclusive of third-party services such as Netflix, Hulu and ESPN. The Xbox 360 will also receive native YouTube support as well as live television streaming in the US, including local channels, news and sports. A UFC-specific partnership will include live matches, classic fights and interviews.
Related Tags