Facebook now has 250 million mobile users per month - if I had a penny for everyone of those users...
Facebook now has 250 million mobile users every month.

Published Thu, Mar 31 2011 9:00 PM CDT
|
Updated Tue, Nov 3 2020 12:32 PM CST
If we jump into the DeLorean and set the clock back to February 2010, Facebook was proud to let the world know that they had 100 million mobile users per month. Fast forward to today and Facebook are now proudly boasting they have 250 million mobile users per month, with this news Facebook are listening to their users and instead of having two dedicated mobile Facebook sites (touch.facebook.com and m.facebook.com) they will be merging into the one site.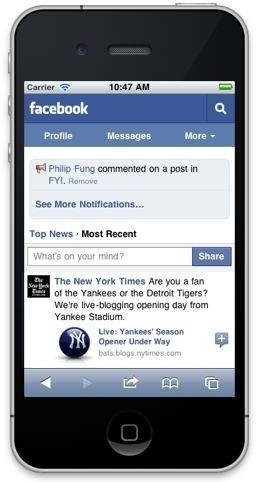 Generally Android and iPhone users are directed to touch.facebook.com while most other users are directed to m.facebook.com, now that the sites are merging there are going to be people that are worried they'll get a restricted or downgraded Facebook experience. Fear not! Facebook Head of Mobile Products, Erick Tseng explains that up until now having two versions of Facebook's mobile website led to issues.
The site's engineers were having to rebuild the same features twice, leading the two sites to rarely reach feature parity. Facebook is now launching a new framework built around XHP, Javelin and WURFL that uses the same underlying codebase, while tweaking UI elements on the fly depending on what device you're accessing the site from.
This makes life much easier for Facebook as their engineer's will only have to implement a feature once on their back end and if your phone supports it, it'll work all fine and dandy. Facebook is also now optimizing graphics on the fly - this is visible by looking at the Share button in the picture below:

Related Tags