OCZ Ships One Millionth SSD: Congratulations
OCZ ships one millionth SSD, proving important benchmark for the future of Solid State Drives in con.
Published Thu, Mar 24 2011 2:15 PM CDT
|
Updated Tue, Nov 3 2020 12:32 PM CST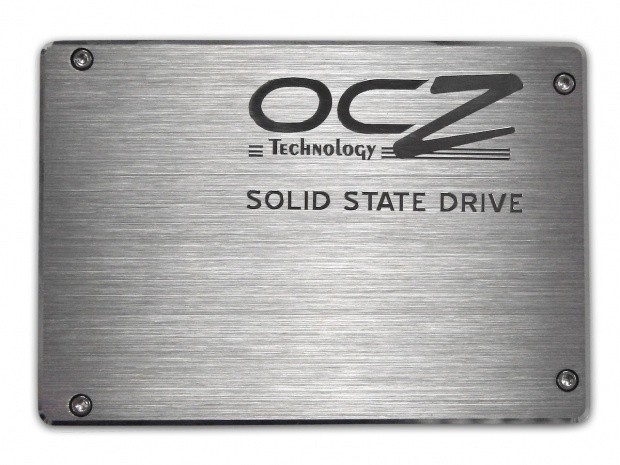 San Jose-based OCZ Technology Group has shipped its 1,000,000th Solid State Drive. This is exciting news for both OCZ and the general computing population, as SSD drives have the potential to run faster while being extensively more durable than our old-school spinning hard drives. SSD's have been used in the military for years now as a much more plausible alternative to something that would probably shake apart at Mach 1.
SSD drives still have a similar performance rate to Hard Disks, and are generally a lot more expensive. The 1,000,000 mark for OCZ signifies a greater interest and usage, meaning that the various hardware operating systems will begin to update more and more to accommodate SSD's.
Yay.
SAN JOSE, CA - March 24, 2011 - OCZ Technology Group, Inc. (Nasdaq:OCZ), a leading provider of high-performance solid-state drives (SSDs) for computing devices and systems, today announced that it has shipped its one millionth solid state drive.

"Solid state drives continue to represent a game-changing technology for both consumers and enterprise clients, and we are proud to achieve this milestone," said Ryan Petersen, CEO of OCZ. "But most of all, I wanted to take this opportunity to sincerely thank all of our loyal customers and partners, without whom this success would not be possible."

OCZ offers a broad array of interface options for solid state drives including SATA, SAS, Fibre Channel, PCI-Express, and the proprietary High-Speed Data Link (HSDL). OCZ designs and manufactures SSD solutions to address a wide spectrum of applications from personal computers and high-performance workstations to mission critical enterprise storage arrays.

About OCZ Technology Group, Inc.
Founded in 2002, San Jose, CA-based OCZ Technology Group, Inc. (OCZ), is a leader in the design, manufacturing, and distribution of high performance and reliable Solid-State Drives (SSDs) and premium computer components. OCZ has built on its expertise in high-speed memory to become a leader in the SSD market, a technology that competes with traditional rotating magnetic hard disk drives (HDDs). SSDs are faster, more reliable, generate less heat and use significantly less power than the HDDs used in the majority of computers today. In addition to SSD technology, OCZ also offers high performance components for computing devices and systems, including enterprise-class power management products as well as leading-edge computer gaming solutions. For more information, please visit: www.ocztechnology.com.

Forward-Looking Statements
Certain statements in this release relate to future events and expectations and as such constitute forward-looking statements involving known and unknown factors that may cause actual results of OCZ Technology Group, Inc. to be different from those expressed or implied in the forward-looking statements. In this context, words such as "will," "would," "expect," "anticipate," "should" or other similar words and phrases often identify forward-looking statements made on behalf of OCZ. It is important to note that actual results of OCZ may differ materially from those described or implied in such forward-looking statements based on a number of factors and uncertainties, including, but not limited to, market acceptance of OCZ's products and OCZ's ability to continually develop enhanced products; adverse changes both in the general macro-economic environment as well as in the industries OCZ serves, including computer manufacturing, traditional and online retailers, information storage, internet search and content providers and computer system integrators; OCZ's ability to efficiently manage material and inventory, including integrated circuit chip costs and freight costs; and OCZ's ability to generate cash from operations, secure external funding for its operations and manage its liquidity needs. Other general economic, business and financing conditions and factors are described in more detail in "Item 1A -- Risk Factors" in Part II in OCZ's Quarterly Report on Form 10-Q filed with the SEC on January 14, 2010. The filing is available both at www.sec.gov as well as via OCZ's website at www.ocztechnology.com. OCZ does not undertake to update its forward-looking statements.

Related Tags