IBM's Watson Retrofitted By Columbia, Out-Diagnoses Dr. House
IBM's gameshow winning superstar may be a better WebMD- Columbia doctors expirement with Watson's di.
Published Thu, Mar 24 2011 1:00 PM CDT
|
Updated Tue, Nov 3 2020 12:32 PM CST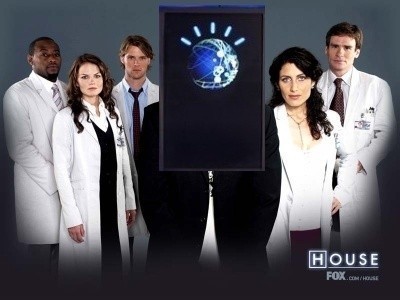 Well not really. Or rather, not
yet
.
Columbia doctors want to use Watson to diagnose patients, so they've been testing "him" for almost a year to see how the trivia super computer stacks up in medical problem-solving.
The project is led by Herbert Chase, a professor of clinical medicine in the Department of Biomedical Informatics. Through a series of tests, questions, inquiries, and experiments, Chase hopes to retrofit the knowledge bot with an understanding of diagnostic medicine.
"It's been impossible for probably 20 or 30 years for a human to process the information required to practice medicine at the highest, evidence-based, guideline-based level,"
Chase said in the
Columbia news release
.
Evidently, the minute "trouble" that Watson had with some of the JEOPARDY! questions is a bonus for the researchers. During the popular game show, contestants got a live feed of Watson's logic processing in reference to the posed question (answer?). There were often two or three wrong answers with probability factors accompanying each possibility. The stakes are a much higher in medicine, as well as the vast amount of information available. Try entering in "headache" as a symptom in any web-based diagnosis site and you'll get hits on everything from Hangover to Brain Tumor. However, Watson's ability to analyze data instantly and process it into 4 or 5 "top-rated" answers is fantastic for doctors and patients. Watson is unable to learn for himself (until further notice), so the responses, correct or incorrect, are reported back to the IBM programmers.
It will probably be a good long while before medical practitioners are challenged by an omnipotent robot:
"What are you doing, Doctor."

"I'm running a series of-"

"I'm afraid I can't let you do that, Doctor."
But a generation or series of Watson-like computers would be an invaluable resource to hospitals and medical research labs.
Related Tags