Heavy Rain will not get a sequel, for now?
Heavy Rain developer Quantic Dream not working on Heavy Rain sequel.

Published Mon, Mar 21 2011 8:00 AM CDT
|
Updated Tue, Nov 3 2020 12:32 PM CST
The news is grim for fellow Heavy Rain fans with developer Quantic Dream not interested in making a sequel to its multi-BAFTA winning PlayStation 3 crime saga. Quantic Dream studio boss David Cage confirmed the news at the BAFTA ceremony in London last night where the game picked up multiple awards.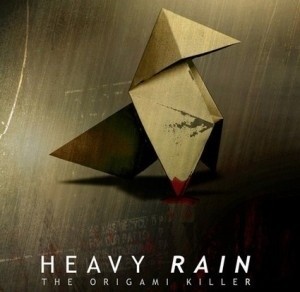 Heavy Rain won awards for technical innovation, story and music - Cage also revealed that Quantic Dreams next game while "still very dark" will explore new territory. He goes on to say:
"We created the genre," he insisted, referring to Heavy Rain's brand of interactive storytelling.
"We own the genre, and we want to show that Heavy Rain was not a coincidence or a lucky shot - that it was really something that makes sense and that we can build on.
But at the same time I didn't want to make a sequel. I made that very clear before knowing whether the game would be a success or a failure, because I want to show that it's really a genre. Which means that you can use a similar drama to tell any type of story in any genre and in any style.

So, we are going to explore different directions. Still very dark, still for adults, but completely different from Heavy Rain. We want to satisfy our fans, but we want to surprise them too. That's our challenge.
Cage said in July last year that Quantic Dream were working on two separate titles.
We continue to explore how we can go further with interactive drama, working on emotion and interactive storytelling for a mature audience, but with a very different story and a different approach.
To me, this news does not confirm a sequel will
never
get made - but is just supposedly not in production right now.
Related Tags