Volition says PC gaming is still worth investing in
Volition promises some big things for PC gamers.

Published Sun, Mar 20 2011 10:00 AM CDT
|
Updated Tue, Nov 3 2020 12:32 PM CST
Volition have come out and said that they still love themselves a bit of PC gaming lovin' even with the onslaught of other developers blaming piracy on PC for lack of sales. The THQ-owned studio has taken a different approach to it with Volition studio manager Eric Barker saying:
Let's make a game that's worth stealing, and then we'll worry about making sure they don't.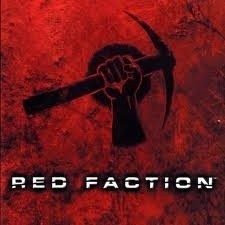 He continues with:
Some people say PC is dying. Some people say PC is the future, PC is the most variable, because it depends on what you've got under the hood. For us, the key thing was making sure the PC version was done in-house.
This stems from the PC ports of Saints Row 2 and Red Faction: Guerrilla both being done by external studios which suffered quality issues. For their sequels, Volition have decided to bring PC development in-house and Barker has said PC gamers will reap the rewards.
You should see [the PC version of Red Faction: Armageddon], it looks absolutely beautiful. If you've got a great graphics card it looks fantastic. We definitely believe PC games are great and if they're done right and done well by a studio, they're phenomenal.

There's a lot of debate and discussion. I can't predict the future, but I'm really happy with how Red Faction: Armageddon looks on PC. It's beautiful.
I think the best quote from Barker is his thoughts on piracy which I agree with:
I don't think [piracy] is something at the forefront for us," he said. First and foremost, we want to make sure we're making a game people would want to pirate. Let's make a game that's worth stealing, and then we'll worry about making sure they don't.
Related Tags