Sony Implements Direct Donation In PlayStation Store
Playstation Network users can now donate directly to Japan relief effort, get free PS3 Theme.
Published Fri, Mar 18 2011 5:38 PM CDT
|
Updated Tue, Nov 3 2020 12:32 PM CST
An hour ago, Sony announced they were joining the relief effort in Japan through a direct contribution interface within their PlayStation Network.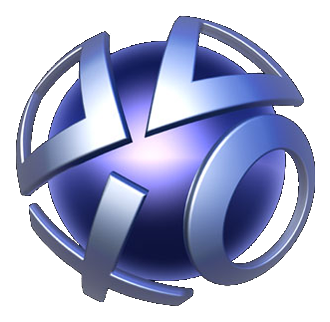 PSN users can find the donation page under "Aid Japan", listed under New Releases on the PlayStation Store. For your donation in the amount of $2, $5, $10, $25, or $50, Sony is offering a free PlayStation 3 Theme (around $3 value). All of the donations go directly to the Japan Earthquake and Pacific Tsunami fund via the American Red Cross.
With a multitude of ways to get involved, there is no reason you shouldn't take advantage of at least one of them.
Full text of the blog post is below:
It's been over a week since the devastating earthquake and tsunami hit Japan, inflicting serious loss of life and leaving hundreds of thousands homeless. The Japanese people, together with support and compassion from the global community, are beginning what will be a long recovery process.

Sony Computer Entertainment's headquarters are located in Tokyo, and so we've heard firsthand of the disaster's impact from our colleagues and friends. As we here in America watch the tragic events that continue to unfold, you might be left thinking, "Is there any way I can help?"

Sony Group is aiding the recovery through financial contributions and donations of radios, batteries and other equipment that can be used in the relief efforts. Today we're making it possible for you to contribute directly to the earthquake and tsunami recovery efforts through a medium you're already quite familiar with - the PlayStation Network.

You can make donations in the amount of $2, $5, $10, $25 and $50 from your wallet in the PlayStation Store. With your donation, you'll get a free theme for your PlayStation 3. In order to make a donation, go to the "Aid Japan" area under the New Releases category on the PlayStation Store.

It's important to note that your contributions will go directly to the American Red Cross - Japan Earthquake and Pacific Tsunami Fund. Every penny donated will go to the fund, which supports emergency relief and recovery efforts, including deploying personnel, sending relief supplies and providing financial resources.

Many gamers in particular feel a special bond with Japan, even if they've never traveled there personally. Its ingenuity and innovation have shaped our industry, and its culture and style have brought a sense of community across the world.

Please join us now in helping the Japanese people during this great time of need. Together we can have a significant impact on the relief process.

For more information on Sony's support of the relief efforts, visit https://www.sony.net/SonyInfo/csr/groupcsr.html.

Related Tags