Apple fail with iOS 4.3 Personal Hotspot - sucking more consumer money
Oh yes we have Personal Hotspot, but you have to cough up more for it.

Published Wed, Mar 9 2011 1:55 PM CST
|
Updated Tue, Nov 3 2020 12:32 PM CST
I was very excited once my iPhone 4 was finally updated to iOS 4.3. The reason? I couldn't wait to try out the new "Personal Hotspot" feature that Apple mentioned during the iPad 2 announcement event last week.
So, I got my iPhone 4 updated to iOS 4.3 and quickly went through the operating system to spot new changes. It's an exciting time for a geek to try out a freshly updated operating system. Something was missing, though. I couldn't find any options for the new Personal Hotspot feature. You know, right? The feature that allows you to share your 3G connection with up to five other Wi-Fi devices. I was all set to use it to share 3G internet access to my forthcoming iPad 2.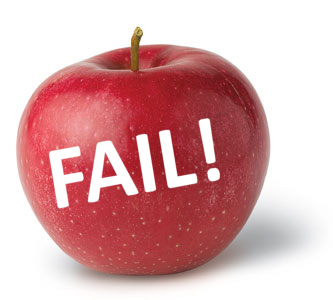 As it turns out, Apple has dropped the ball massively here and the Twitterverse is up in arms with anger - and rightfully so.
If you want the Hotspot Feature with an AT&T iPhone, you need to have a tethering data plan. That would mean for someone with an unlimited data plan that they'd need to downgrade to 4GB per month and pay $10 USD extra per month, according to one user on Twitter. And if you are in the UK, not all telecos even support Personal Hotspot.
I am in Taiwan and do not even see the option for Personal Hotspot on Chunghwa Telecom. Lovely way to totally drop the ball and fail and totally screw over the consumer at the same time, Apple!
* Personal Hotspot requires a supporting hotspot tethering plan from your carrier and works with up to three devices over Wi-Fi, three devices over Bluetooth, and one device over USB.
UPDATE:
Looks like Changhwa just turned on Personal Hotspot for iPhone iOS 4.3 in Taiwan. Should not be carrier specific! Many still without.
Related Tags