Aussie Flood Appeal Dream System - The Winner!
Are you our winner?!

Published Tue, Mar 8 2011 4:08 AM CST
|
Updated Tue, Nov 3 2020 12:32 PM CST
Since January 26th till March 5th thanks to our fabulous community and friends, we managed to donate
$6,289.77 AUD
to the victims of the Queensland floods.

Today a check was mailed off to the Premier's Disaster Relief Appeal and as promised, you can see a scanned copy of the check above. The Queensland government has already thanked us for the donation as we alerted them about the check that will be mailed once we knew the final amount.

Now, the moment you have been waiting for... the winner of the Aussie Flood Appeal Dream System. A hardcore computer gaming system valued at almost five thousand US dollars. Of course none of this would have been possible without the support of the generous companies who provided parts for the Dream System. Thanks again goes out to
Corsair
,
GIGABYTE
,
Sapphire
,
Thermaltake
,
Western Digital
and
AVADirect
. You guys are the best!
Last night we prepared the 600+ raffle tickets and today we found our winner by means of drawing out a single ticket from our very special container - okay, it is just a standard plastic container with paper around it and some TweakTown stickers. We decided to video the drawing so everyone could see the winner being selected. You can watch that above.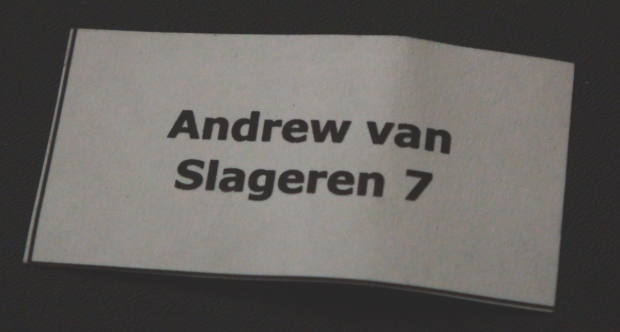 So, now all is said and done, we would like to congratulate
Andrew van Slageren
as our winner of the Dream System. Andrew is an Australian and donated a total of $100 USD. His lucky number seven ticket was drawn as pictured above. Once we make contact with Andrew and get his shipping details, his brand new kick-ass Dream System will be sent out to him. That will most likely happen this week.
And to finish things off here, I want to thank EVERYONE who was involved with the Aussie Flood Appeal. I am sure that Queenslanders are thrilled about the effort and love that has gone into this from the people all around the world who donated, the company's who donated products and the other people like Shane Baxtor and my wife who assisted in a big way.
Related Tags