WD acquires Hitachi GST for a cool $4.3 billion
WD acquires Hitachi GST, ready to take on the world.

Published Mon, Mar 7 2011 6:28 PM CST
|
Updated Tue, Nov 3 2020 12:32 PM CST
Western Digital has said that it has entered into an agreement with Hitachi Global Storage Technologies (Hitachi GST) to acquire them for approximately $4.3 billion in cash and stock. WD said on Monday that the acquisition will produce a customer-focused storage company with "significant operating scale, strong global talent and the industry's broadest product lineup backed by a rich technology portfolio".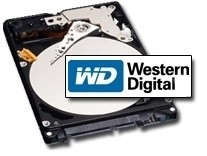 The acquisition will also strengthen WD's position in the enterprise market, where businesses and consumers are moving their data to cloud-based solutions. Included in the agreement, WD will pay parent company Hitachi Ltd, $3.5 billion in cash and an additional 25 million WD common shares worth $750 million ($30.01 per share) as of March 4, 2011.
With the deal, Hitachi now owns 10-percent of WD shares "outstanding after issuance of the shares", additionally, two Hitachi representatives will now join the WD board of directors at closing.
"The acquisition of Hitachi GST is a unique opportunity for WD to create further value for our customers, stockholders, employees, suppliers and the communities in which we operate," said John Coyne, president and chief executive officer of WD. "We believe this step will result in several key benefits-enhanced R&D capabilities, innovation and expansion of a rich product portfolio, comprehensive market coverage and scale that will enhance our cost structure and ability to compete in a dynamic marketplace."
One the acquisition is complete, it will leave four HDD manufacturers in the market. WD, Seagate, Samsung and Toshiba. Currently Western Digital is the industry's HDD leader - shipping an 52.2 million units in Q4 2010 alone. But this will all change with the tablet market expanding at unprecedented speeds, which could lead to more consolidation between HDD manufacturers.
Related Tags