Epic teases with next-gen Unreal Engine 3 effects at GDC
Unreal Engine 3 gets some next-gen features.

Published Thu, Mar 3 2011 7:30 PM CST
|
Updated Tue, Nov 3 2020 12:32 PM CST
The GDC is pumping out some great content today with Epic Games using the show as an opportunity to show off some updates to their Unreal Engine 3. The engine is now capable of DirectX 11 tessellation, subsurface scattering on characters, depth of field with bokeh effects for lights, fully modeled hair, and a new reflection effect that add a veneer of realism to the rain-soaked streets depicted.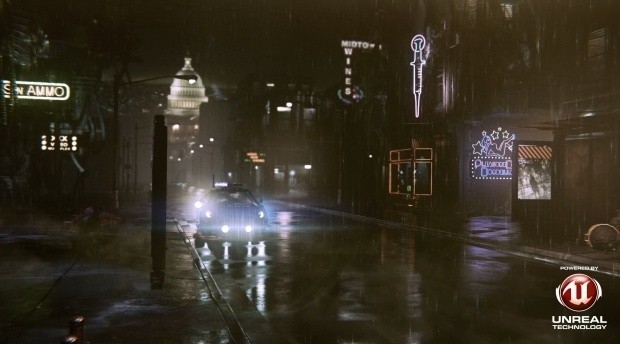 The results of these additions are some very impressive looking screenshots, but for now the updates are near useless until we get some DX11-based next-gen consoles. The second we get next-gen consoles, I feel there will be an absolute explosion of graphics, right now we're very much held back. The tech and software is there, it's just a matter of time.
Related Tags