Minecraft cleaned up last night at both the International Games Festival (IGF) and Game Developer's Choice Awards (GDC), winning no less than 5 different categories, including the Seamus McNally Grand Prize and Best Downloadable Game. Indie sensation Minecraft, developed by Mojang, has enjoyed a huge success in mainstream and independent gaming communities alike.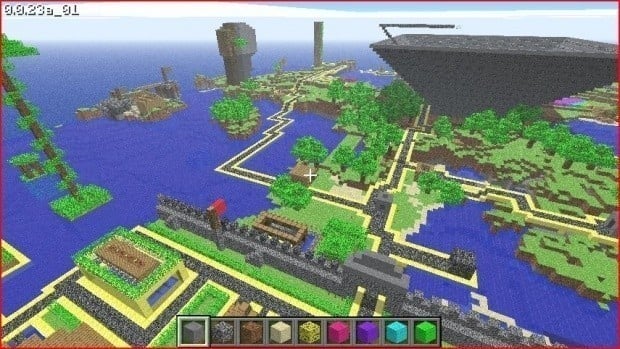 Also of note, San Diego Game Firm Rockstar took Game of the Year and three other categories in the GDC, winning four awards altogether. Go SoCal.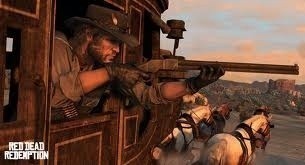 Founder of Lionhead Studios Peter Moylneux walked away with the Lifetime Achievement Award, for his involvement and creation of games such as Fable, Black & White, and that favorite classic, Populous: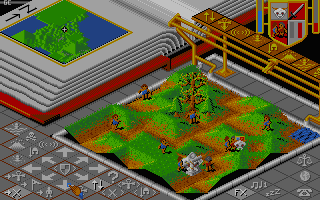 He's the guy that created the first Populous? "Lifetime" Achievement indeed!
And let's not forget that Yu Suzuki won the Pioneer Award for inventing an entire
genre
with Virtua Fighter. My favorite part about VF was the absurdly unnecessarily high jump attack. Oh, and the giant pixellated muscles. And this guy: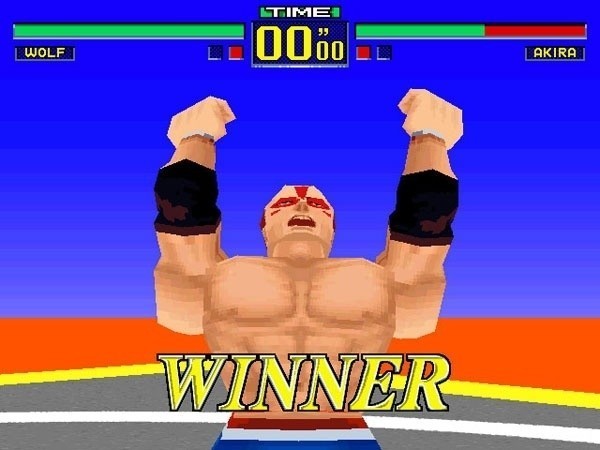 Ah, memories.
See below for both the IGF and GDC list of all award winners.
IGF
Seumas McNally Grand Prize
($20,000)
Minecraft, by Mojang
Nuovo Award
($5,000)
Nidhogg, by Messhof
Excellence in Visual Art
($2,500)
BIT.TRIP RUNNER, by Gaijin Games
Excellence in Audio
($2,500)
Amnesia: The Dark Descent, by Frictional Games
Excellence in Design
($2,500)
Desktop Dungeons, by QCF Design
Best Student Game
($2,500)
FRACT, by University of Montreal
Technical Excellence
($2,500)
Amnesia: The Dark Descent, by Frictional Games
Best Mobile Game
($2,500)
Helsing's Fire, Ratloop
Audience Award
($2,500)
Minecraft, by Mojang
Direct2Drive Vision Award
($10,000)
Amnesia: The Dark Descent, by Frictional Games
GDC
Game of the Year
: Red Dead Redemption (Rockstar)
Lifetime Achievement Award
: Peter Moylneux
Pioneer Award
: Yu Suzuki
Best Game Design: Red Dead Redemption (Rockstar)
Best Technology : Red Dead Redemption (Rockstar)
Best Audio: Red Dead Redemption (Rockstar)
Best Writing: Mass Effect 2 (BioWare)
Best Debut Game: Minecraft (Mojang)
Best Handheld Game: Cut the Rope (ZeptoLab)
Innovation Award: Minecraft (Mojang)
Best Visual Arts: Limbo (Playdead)
Best Downloadable Game: Minecraft (Mojang)