Eurocom Panther 2.0 gaming notebook breaks 3DMark 2006 record
Breakin' records and takin' names.
Published Tue, Jan 11 2011 1:00 PM CST
|
Updated Tue, Nov 3 2020 12:32 PM CST
Gaming notebooks are a lot of things and powerful is one of them. Power hungry is another thing they are famous for meaning that they often have really short battery life. The rigs also tend to be expensive. That said, a lot of gamers will still opt for a gaming notebook when it means lots of performance in a form factor that is easier to take with them to a LAN party than a desktop.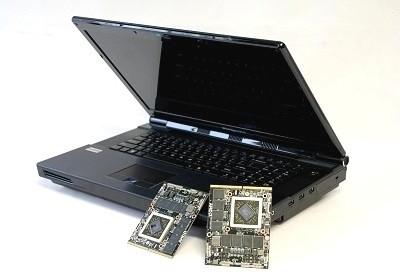 Eurocom as a really cool gaming notebook called the Panther 2.0. The rig has a big 17.3-inch screen with full 1080p resolution and can be fitted with a number of GPU and CPU options. Eurocom took one of the machines fitted with an AMD GPU and Intel CPU and used the rig to blow up some 3DMark2006 records.
The test machine has an Intel Core i7-980x extreme processor, 12GB of RAM, and a 500GB Seagate solid hybrid storage drive. The graphics on the machine was via a pair of AMD Radeon HD6970M GPUs. With the hardware onboard the Panther 2.0 scored 22669 points in 3DMark06, becoming the first notebook to hit such a high score.
Related Tags