iPad 2 inbound in February says rumor
iPad 2 rumors swirl.
Published Wed, Dec 8 2010 10:00 AM CST
|
Updated Tue, Nov 3 2020 12:32 PM CST
The Apple iPad is selling in droves and is taking a bunch of sales away from the computer market. The wild popularity of the tablet has meant that for a while it was very hard to find. Now that production has ramped up the iPad is easy to find in all sorts of locations. The tablet is selling very well and as Apple fans are apt to do, new rumors are already swirling about the next installment of the iPad dubbed the iPad 2.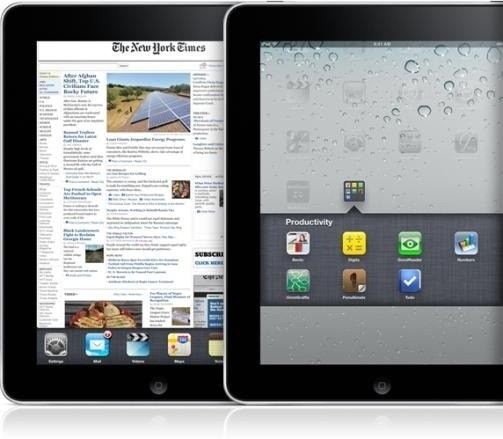 According to the rumor, the iPad 2 will be landing at the end of February of 2011. The rumor also claims that Foxconn will have in the area of 400,000 to 600,000 iPad 2 units ready to ship at that time. To add a rumor within a rumor the source cited by Redmond Pie claims that the iPad 2 was supposed to land in January, but firmware testing has pushed the launch to February.
The iPad 2 is expected to get some of the cool new features of the iPhone 4 like a front facing camera for FaceTime, a new Retina display, and a gyroscope. That display is the only thing that will make me want to upgrade to a newer iPad. The retina display on my iPhone 4 is so much better than the screen on my 3GS was. Other rumors about the next iPad suggest that Qualcomm is providing the baseband chips for the device.
Related Tags