Corsair has announced that it has launched some new RAM that might be perfect for the next enthusiast or gaming rig you are building up. The new RAM is in the Vengeance series of DDR3 and is aimed at making for some great overclocking on current and coming Intel platforms. All of the Vengeance modules run at 1.5V.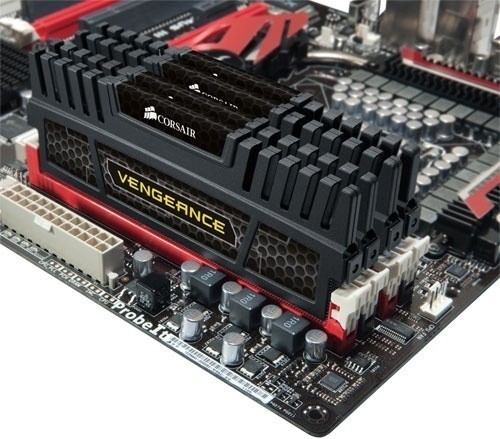 The RAM will be offered in single, dual, and triple channel modules kits and will come in capacities from 4GB up to 16GB. The entire line has the same aluminum heat spreaders of thermal performance and has a cool appearance as well. The RAM really does look good too; it reminds me of the suit in Crysis for some reason.
The RAM will be offered in different speeds with 1600MHz and 1866MHz kits. The 1866MHz is only offered in a dual DIMM 8GB kit. Pricing ranges from $74.99 for a single 4GB DIMM up to $305.99 for a kit of four 4GB DIMMs for 16GB total.
"Customers have been asking for outstanding overclocking memory with a lower price tag, and we have been listening," stated Thi La, Vice President of Memory Products at Corsair. "I believe that our users will love both the exciting new look and the overclocking results they are able to achieve with our new Vengeance memory."