BlackBerry Empathy concept design - feels your emotions
New BlackBerry Empathy concept phone, will know if it hurts your feelings.

Published Tue, Nov 30 2010 12:01 AM CST
|
Updated Wed, Mar 10 2021 1:19 PM CST
Have you put your mind back together after glimpsing at the picture? Because it would typically blow your mind looking at it. The design is something that has never really been done before and obviously it's a concept - so we might never see this in the retail market.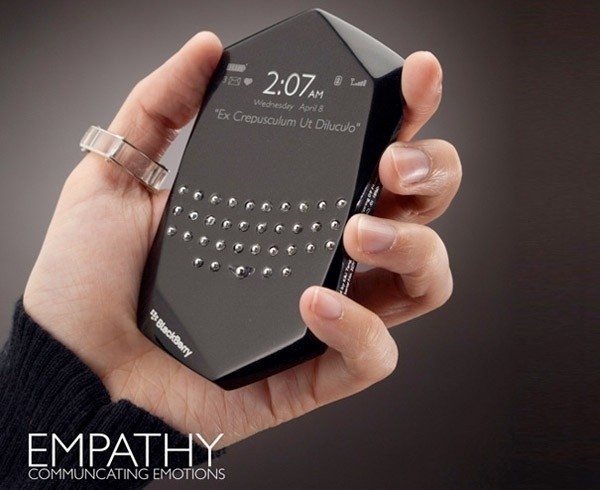 Doesn't stop you from dreaming though, don't dream too much though as this phone will detect your emotions. No, seriously it will. A RIM-sponsored design project at the Art Center College of Design are talking about how they have designed the Empathy to detect the emotion of it's user and his or her contacts.
It's not clear how it does this, but one of the crucial bits to this tech is the biometric feedback ring (as seen in the picture), unfortunately this ring is not the 6th ring and will not let you let your powers combine to call upon the help of Captain Planet.
Related Tags