AMD Fusion plans revealed
AMD lets out some info about the upcoming Fusion platform.

Published Wed, Sep 22 2010 2:59 AM CDT
|
Updated Tue, Nov 3 2020 12:33 PM CST
KitGuru have an exclusive interview with AMD Marketing Director, Bob Grim.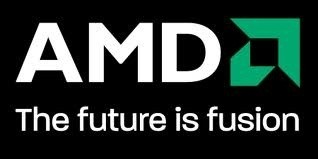 Without spoiling it completely, here are some things Bob had to say:
"AMD Fusion APUs represent a new type of x86 processor design and software development", said Bob. "This will enable breakthroughs in visual computing, performance-per-watt and device form factor. AMD Fusion APUs are engineered to deliver powerful CPU and GPU compute capabilities in a single-die processor for today's HD video, 3D and data-intensive workloads"
Availability is "early 2011".
"AMD believes that users don't buy cores or clock speeds; they buy a great user experience. With gaming, video, web browsing and rich multimedia becoming more central to the user experience, we expect AMD's world class graphics technology to be a very compelling proposition for end users".
"We're already seeing our mainstream 'Zacate' processor soundly beating Core i5 in a number of real world usage scenarios".
"We are offering a wide variety of platform solutions including 3 Fusion APUs in the notebook space to address multiple segments, including our processors codenamed "Ontario","Zacate" and "Llano". We expect AMD's 2011 notebook platforms to be very competitive against Intel in each of these markets".
"Some of these applications will be based on industry standard APIs including DirectCompute11. In addition, we expect dozens of DirectX11 games to be available by the time AMD Fusion platforms come to market in 2011. We've been actively engaged with developers to infuse DirectX11 features into games since early 2009″.
Related Tags