COMPUTEX Taipei 2010 -
Now this is pretty cool people. We just saw that AMD spoke about its Fusion APU chips at its Computex 2010 press conference, during it at the end Rick surprised us a little by giving attending press the world's first public demo of Fusion APU actually up and running.
Not only though was it running, but it was running Aliens vs Predator in DX11 mode with rather impressive visuals. It was interesting that Rick noted that only last fall did AMD showcase this same game at one of its DX11 press conference, but already they have the APU silicon working in what we would consider a seemingly fairly advanced state.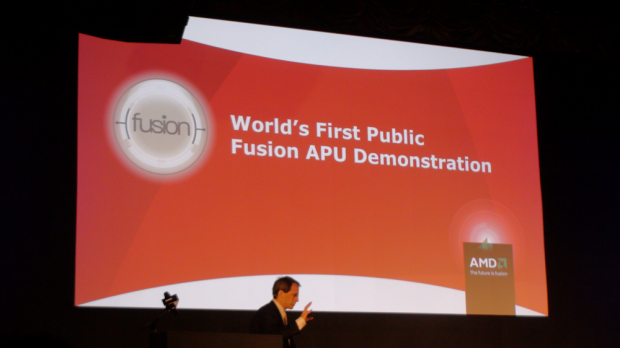 AMD's first Fusion APU hardware will ship in the first half of 2011 if everything continues to go to plan as it seems it is now from the surface.