NVIDIA's Future is so Bright...
3D, 3D and more 3D.
Published Mon, May 31 2010 1:05 PM CDT
|
Updated Tue, Nov 3 2020 12:34 PM CST
COMPUTEX Taipei 2010 -
... they gotta wear shades. Sometimes I just can't help myself but then again neither could NVIDIA today. Starting off a keynote speech asking for a moment to reflect on your technological achievements isn't a really bad way to kick things off, unless it's everyone's job in the room to already know everything you have accomplished.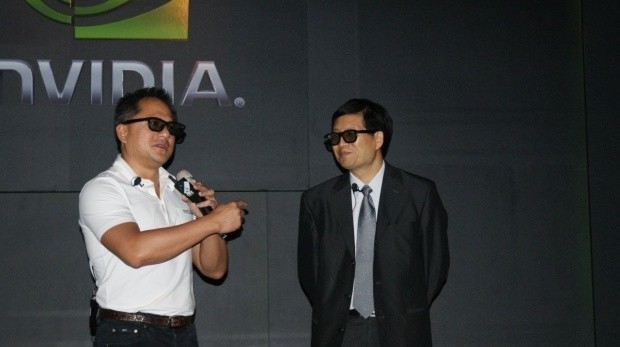 Things have to be tough for the Green Team as of late and by starting off saying that we are going to look back only tells me you don't have a lot to say about your future. At that point I had a feeling it was going to be a show with a few prop tossed in. Here we see the NVIDIA CEO having a bit of a scripted conversation with ASUS' CEO. Not a bad prop to be able to call on.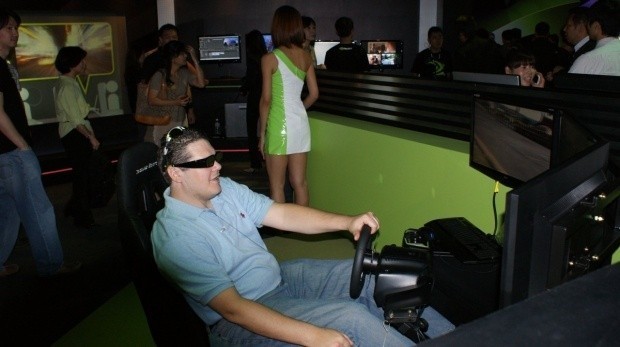 At CES we experienced 3D and most of us have given it a shot in the movie theater but no one I have spoken with is ready to consider 3D TV in their home even though the tech is being pushed really hard now.
For me that changed today when I was given the chance to interact with 3D and not just observe what was possible. You can see the grin on my face while playing on a 3D enabled, triple monitor setup race game. I would love to say that everything was perfect but it wasn't. Still, at this point I don't care because what I did see was amazing.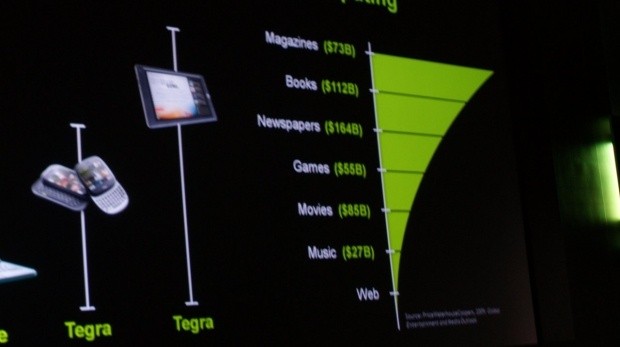 Even more amazing for stockholders is where nV is planning on taking Tegra. Today NVIDIA CEO let the cat out of the bag and gave us a preview of our 2011 CES headlines, Tegra everywhere...from existing products to what seems to be the star of Computex 2010, tablets.
Tegra tablets are currently being worked on from every direction, from traditional sources to the auto industry. I am having visions of tablets mounted in your car with quick release buttons so you can take your "tab" with you while in the office or on the go. NVIDIA is seeing big money in other markets as well and the revenue tree is looking like it will be in full bloom.
Related Tags