CES 2010 early peak at some cool new odds and ends
We take a look at a few that caught our eye.
Published Wed, Jan 6 2010 8:14 AM CST
|
Updated Tue, Nov 3 2020 12:35 PM CST
CES 2010 - While many know CES as a time when the big companies launch all of their new hardware and projects for the year there are quite a few other companies there. These are the little and not so little guys that are pushing their products on the market in an attempt to get some press time.
While at CES Unveiled we got the chance to walk around and talk to a few companies that you might not have ever heard of, but that had some impressive products nonetheless. One of the first ones that we saw was a company called ZOMM ( which stands for Zachry, Olivia and Madison's Mom). The device they were pushing was also called ZOMM and was pretty impressive. When I first saw it I thought it was nothing more than a new form of Life Alert. However after a quick talk I found that I was way off the mark. ZOMM is a wireless leash, speaker phone, caller id and much more for your Bluetooth enabled cellphone. ZOMM was created by Laurie Penix, as a way to help people keep track of their Cell Phones. But the idea did not stop there.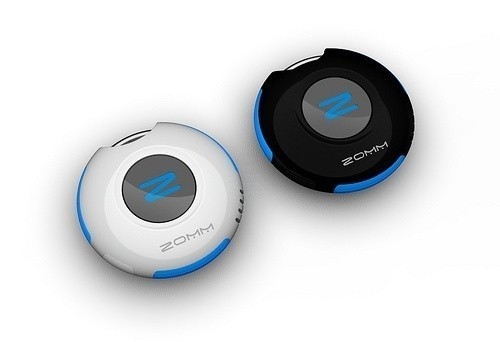 The ZOMM is a small round device that can fit easily onto your keychain. From there you connect it to your phone Via Bluetooth. Once it is connected it can alert you if you are too far from the phone. This acts as an invisible leash and can help you if you are prone to forgetting to pick up your phone. But as we mentioned there is more to it. It is also a fully functional speaker phone and can also be used to as a caller ID device. The last feature was is the one that had me thinking of life alert. This was the personal alarm feature. According to ZOMM as this is a Bluetooth device and works through your cell phone it will work in any country without issue.
The next item I saw was one that was also pretty impressive, but in another way. This was a wireless HD transmitter. It was being shown off by Provision and at first I was a little skeptical, the demo was small and only in 720p. I asked if the device was limited to that resolution and was informed that not only was it capable of pushing full 1080p but could handle more than 5 connections at an unobstructed range of up to 400 meters. I do not know about you but that is simply impressive. For those of you thinking about plaster walls, well I was quickly informed that as Provision is a UK company they designed it will brick and stone in mind so plaster walls will not be a problem.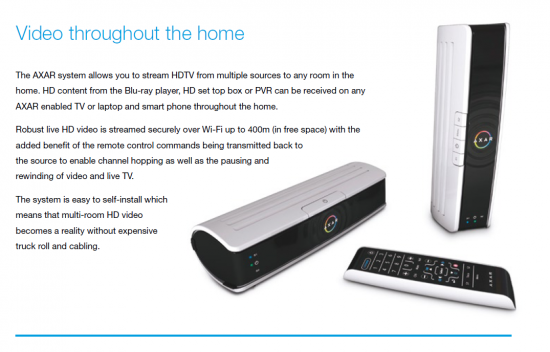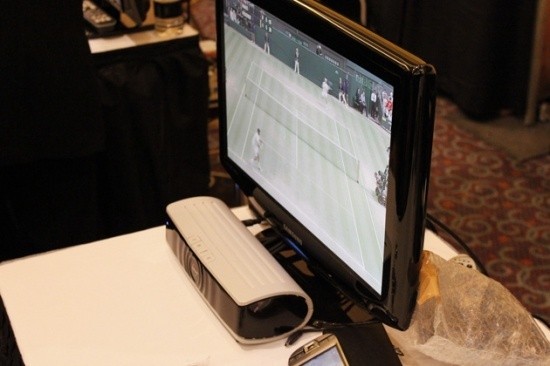 There was also quite a few devices aimed at the portable entertainment community. The first one we encountered was by orbitalsound. They were showing of an interesting concept and one that is gaining ground in the audio community. It has been known for many years that you do not "need" multiple speakers to experience surround sound; orbitsound is pushing that concept to stereo sound. Using a feature called airSOUND they claim that they can offer true stereo sound to any spot regardless of the position you are actually in with only one speaker unit. This gives their products an infinite sweet spot for listening. The product that I was the most impressed with was their T12 Soundbar. This nice looking product comes complete with a subwoofer to give you the most from your portable media player (read iPod/iPhone etc) while maintaining clean and sleek lines.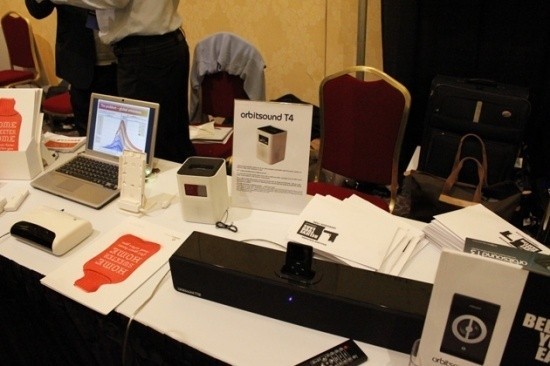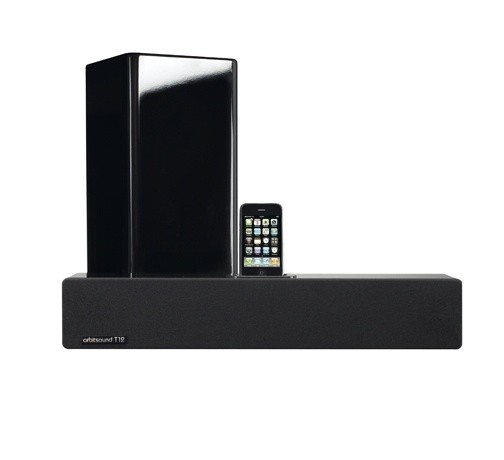 The last of the very cool portable items was one that I hope to see more of in the future. This was a small pico projector made by Microvision called the ShowMX; the ShowMX uses lasers instead of the traditional bubs that are commonly used. This projector is capable of connecting to your iPhone/iPod with a direct cable, but can also connect with VGA, component and composite cables.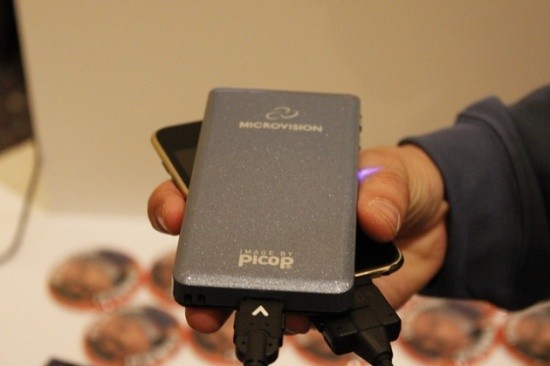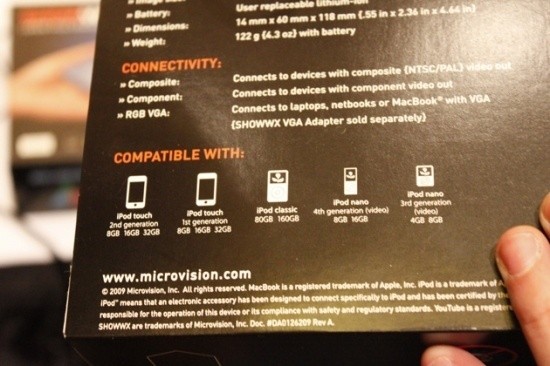 But connectivity is not the cool thing here, rather it is the infinite focus that it is capable of providing to your portable device. The ShowMX has a life of about three hours and uses its own user replaceable Li iON battery. We hope to take a closer look at one of these soon.
Although these are far from everything that we saw they are some of the early highlights that we thought stood out from the crowd. Keep checking back for more CES 2010 coverage as the early events kick off in the days leading up to the actual opening of the show.
Related Tags