CinemaTube now works with Windows 7
Registry Workaround found by Brite-View.
Published Wed, Oct 7 2009 1:53 PM CDT
|
Updated Tue, Nov 3 2020 12:36 PM CST
There is good news for users of Brite-View's CinemaTube. They have found a way to make this product work with Windows 7. As of right now this is a work around but still for most it seems to do the trick.
The problem had to do with Windows 7 and the way that it handles network share requests. CinemaTube users were not able to access their shares as the device would ask for a password even when one was not setup on the Windows 7 systems.
XP and Vista users were not affected by this problem. Brite-View was able to find a workaround though so all would seem to be good in the world now.
The workaround involves heading into your system registry and changing the way that Windows 7 handles security for network shares.
Here is the work around they have right now for Windows 7
We want to create a shared folder in Windows 7 which may be shared with CinemaTube.
In order to create a password-free shared folder, we need to modify the 'Registry' on Windows 7.
In the following paragraph, we use 'MACHINE' instead of 'HKEY_LOCAL_MACHINE'.
First, click on "Start". Type the command:
->regedit
...and execute it.
Look for and modify these parameters as the following:
MACHINESystemCurrentControlSetControlLsa
On the right side find 'everyoneincludesanonymous'; change the value to 1
Find 'NoLmHash' and change the value to 0
MACHINESystemCurrentControlSetServicesLanManServerParameters 'restrictnullsessaccess'; change the value to 0
Close the registry editor and restart the computer. Restart your CinemaTube as well using your remote control.
Understand that this also allows for anonymous access to any shares that include the everyone group so care should be taken to make sure that the everyone group does not have too high a level of access to your shares before using this edit to get your CinemaTube working with your Windows 7 install.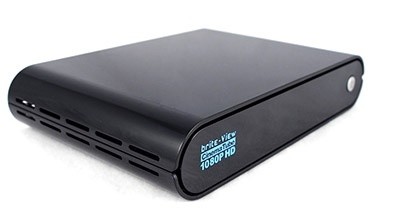 Related Tags