Intel's 32nm CPUs show good Power Usage
At least when configured as an HTPC.
Published Mon, Sep 28 2009 11:01 AM CDT
|
Updated Tue, Nov 3 2020 12:36 PM CST
Over the past few weeks we have been covering some of the new developments that Intel has been showing off at IDF. Many of these revolve around Intel's new 32nm Clarkdale and Arrandale CPUs. These 32nm beauties are a 32nm CPU sitting right next to a 45nm GPU on the same packaging. Intel is leveraging their new Lynnfield architecture which moves the GPU PCI-e bus onto the CPU die along with a dual channel memory controller.
The GPU is able to talk to the board through Intel's Flexible Display Interface Technology. Again as with Lynnfield this will enable a two chip design for systems. Of course the question that everyone should be asking is; what, if any, gains are there in terms of power and heat?
We know that we should see performance gains over the older three chip design and now it seems that we will get the added benefit of reduced heat and power needs. This is good news and is due to a couple of items. The first is, of course, the reduction from 45nm to 32nm. The second is the move to the two chip design we mentioned above. So far the power consumption on the new Clarkdale has been observed to run as "lite" as 28 Watts at idle and a meager 70 Watts under full load. Of course this has been on an Intel demo system so it is up in the air as to if we will see this in the wild. Still the lower power consumption is something to look forward to.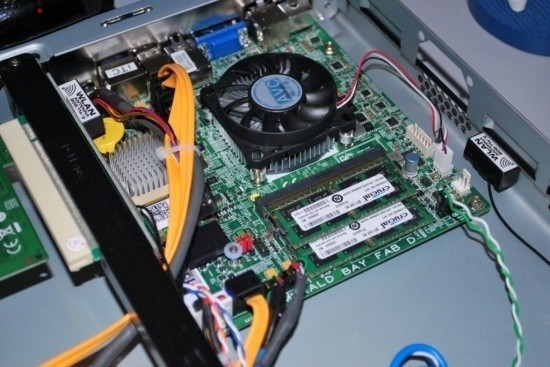 Related Tags