A long time coming, USB 3.0 sees its first product certifed, an xHCI host controller from NEC. Certainly nothing to jump for joy about, but it's a start.
Engadget have spoken to a Jeff Ravencraft whom is the president and chairman of the USB-IF (responsible for overseeing certification procedures) and from what's been said on his part, USB 3.0 based products will start to surface in the market by early 2010, but with this host controller apparently available now in the open market, we may well see some manufacturers speed things up for a shorter time frame.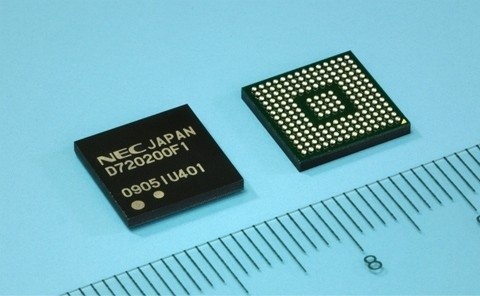 He also noted that a smattering of companies would be showcasing USB 3.0 gear at upcoming trade shows, with a Buffalo external hard drive, an ExpressCard-to-USB 3.0 adapter and even a full-on laptop with a functioning USB 3.0 port making a stop at IDF later this week. Aside from the aforesaid ExpressCard adapter -- which will let existing lappies enjoy the spoils of SuperSpeed USB -- he also noted that a PCI card would be available for desktop users looking to add a few sockets to their rig. We were also informed that USB 3.0 receptor ports will play nice with USB 2.0 cables and gadgets, albeit at USB 2.0 speed; additionally, USB 3.0 wares will be able to connect via older USB 2.0 sockets, though again at a slower rate. We've got to say, the dual-backwards compatibility is pretty sweet.