Gulftown compatible with 1366 and X58
Six Cores and 32nm out in 2010.
Published Fri, Aug 7 2009 12:55 PM CDT
|
Updated Tue, Nov 3 2020 12:36 PM CST
If you are looking forward to the six core Gulftown but are concerned that you will need a new socket there might be some good news.
According to a blurb at Tech Power Up the new Gulftowns are seamlessly compatible with the existing X58 chipset. Yep that is right, they are making Gulftown 1366 compatible. This means that many existing X58 based mainboards could support these new CPUs with as little as a BIOS update.
The TDP is also the same as the Core i7 900 series so t should run at 130 Watts. The Gulftown will also be one of the first CPUs from Intel to be made under the 32nm HKMG process. This will be ahead of AMD's entry from Globalfoundries who will not have 32nm HKMG ready until sometime late next year.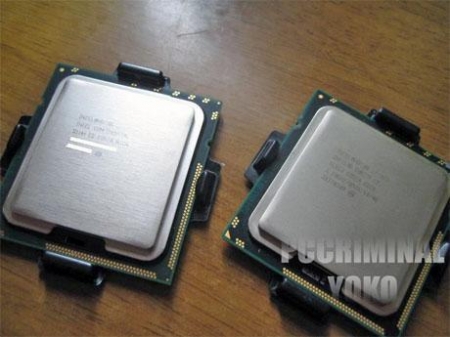 Source
Related Tags