AMD Could have Fusion ready by 2012
Will come in 22nm process, and two years late.
Published Fri, Jul 24 2009 12:01 PM CDT
|
Updated Tue, Nov 3 2020 12:36 PM CST
AMD's fusion has been an ongoing project for some time now (actually going back to just after the AM2) but as with many AMD projects and products nothing has been seen on this future advancement.
Of course now that Intel has shown off silicon that features a dual die setup (CPU and IGP) we are starting to hear more from AMD about this.
The latest news is that the Fusion will be ready by 2012 and should hit the stores as a 22nm CPU. This is great news, but I cannot help but wonder if we will see a similar launch like the Barcelona.
If you remember AMD talked up Barcelona because it was a "true" quad core CPU and not two Dies cobbled together like the Core 2 Quad. Now I am seeing a similar pattern. AMD talked of Fusion long before Intel, but Intel is closer to actual launch than AMD is. By the time we see Fusion, Intel will have had their Pineview and Clarkdale CPUs out, in fact with the Tic-Tock method Intel might have a two generation lead on AMD before they get them in the market.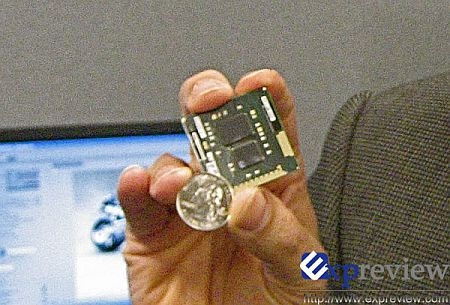 Picture courtesy of
ExPreview
Related Tags