Nokia Chooses Intel for Netbooks
Decides not to use Snapdragon.
Published Tue, Jun 23 2009 9:05 AM CDT
|
Updated Tue, Nov 3 2020 12:36 PM CST
In the world of cellular phones the leading manufacturer in the world is not Apple like many think; but Nokia. This Finnish cellular giant has been a player in the game for a very very long time. They have made many innovative moves that have brought better and more flexible phones.
Now they look like they might be making another move, this one is not phone based (yet) but is a dive into the Netbook/MID pool. To make this change Nokia has chosen Intel as their CPU of choice. This is an interesting departure as they have been working with ARM for so long that bringing Intel in is a big deal.
Of course this could be a preview of things to come as Intel works hard on their own SoC design. It could be that we see Intel based Smart Phones from Nokia in the future.
Read more
here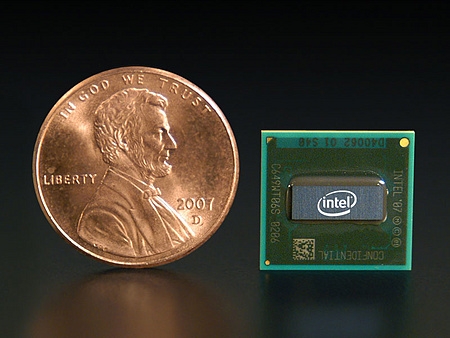 Rumors have circulated that Nokia will produce a netbook and that the Finnish company has been debating between using Qualcomm's Snapdragon chips, which would use the familiar ARM architecture that Nokia depends on for virtually all its products, or else switching to Intel processors. The choice would be appropriate for current-generation Atom processors as they currently use too much power to be useful in hardware smaller than mobile Internet devices (MIDs) or netbooks
Related Tags