Call of Duty heads to Vietnam
WWII all used up.
Published
0 minutes & 48 seconds read time
More gaming news today, it looks like the next Call of Duty will not be set in World War II but will make a time jump to the Vietnam War.
If the rumors are correct we will see the next game from Activision to carry the Call Of Duty name planted firmly in the jungles of Vietnam. Modern Warfare 2 will not be a Call of Duty title but a stand alone.
The man to produce this next installment is looking to be Noah Heller.
Read more
here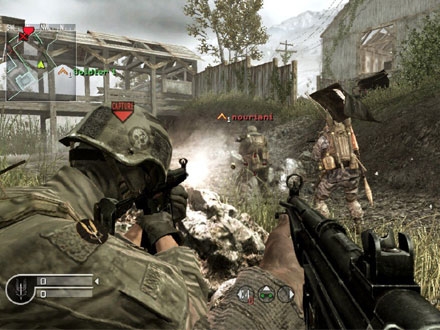 From our understanding Noah Heller will be the producer in charge at Treyarch and the next chapter in the CoD saga will take players to the Vietnam War. Much of the speculation that the series will move to Vietnam comes from sources saying that Activision has been seeking African, Cuban and Russian music from the 1959 to 1975 Vietnam War era for use in a new project.

According to our sources, the studios as well as the players have pretty much gone as far as they can with the WWII theme and the move to a Vietnam-era themed version would offer a variety of new challenges for players as well as the developers.
Related Tags