Conficker yet to do any real damage
waiting for the shoe to drop.
Published Wed, Apr 1 2009 9:22 AM CDT
|
Updated Tue, Nov 3 2020 12:37 PM CST
Conficker was supposed to have dropped its big payload on all of us today. That was the word that was spread around but as of 10:14am EST (US) it has not done much.
I have been watching for odd traffic, and although there have been some odd happenings with DNS translation and a few sites that did not respond there really is not much going on.
According to CNet the only increase in Conficker Activity is in Asia where roughly 40% of the Conficker infected systems are. It is possible that the authors thought it would be funny to see every one scramble to protect themselves it is also possible that whatever payload the infected systems grabbed today is simply waiting to drop.
Read more
here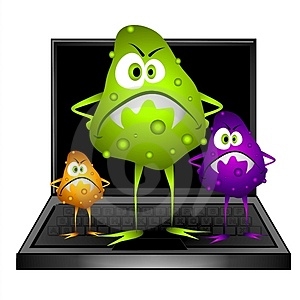 March 31, 4:00 p.m. PDT: The Conficker worm is stirring on some infected computers in Asia where it's April 1, but so far the activity is very tame, security researchers say.

"We've seen activity in honeypot machines in Asia...They're generating the 50,000 list of (potential) domains to contact," said Paul Ferguson, an advanced threats researcher for Trend Micro.

The latest variant of the worm, Conficker.C, was set to activate on April 1, which for some of the infected machines will happen at local time and for others it will be GMT, depending on whether the machines are turned on and connected to the Internet, he said.
Related Tags