nVidia now says it might make an x86 CPU
But only if it makes sense.
Published Mon, Mar 16 2009 10:39 AM CDT
|
Updated Tue, Nov 3 2020 12:37 PM CST
Announcements and proclamations by companies are interesting things. To me they are amusing and always taken with a grain of salt. This goes for almost every company.
Today I bring it up because of a comment I read over at Fudzilla about nVidia's announcement that it would be making an x86 SoC system. They publicly announced this at an investors meeting.
Now they are singing a different tune, saying nVidia
might
do that if it makes sense. No correct me if I am wrong but aren't these two opposing comments?
Read more
here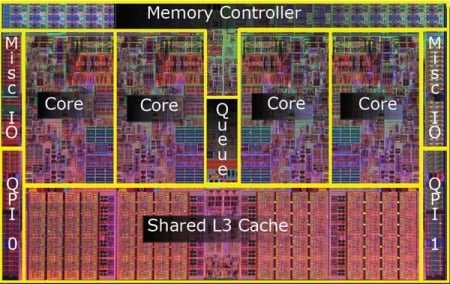 Last week we asked Nvidia representatives what the official company stand is on its x86 CPU project and we got a simple answer - Nvidia might do this if they realize that it makes sense.

Even if Nvidia is doing something about it, they won't rat it until they have something real. Even if something is going on at this time, most people, including some senior personnel, wouldn't even know about it.

Since Nvidia is happy with its Tegra platform and its opportunities to bring a device that can run many multimedia things on an iPhone format device, they are starting to look in that direction. The Tegra is powered by an ARM CPU, meaning Nvidia could bring its CPU and actually give Intel and AMD something to fight against.
Related Tags