Puget Systems has
announced
what appears to be the first
free Windows 7 upgrade program
for full systems.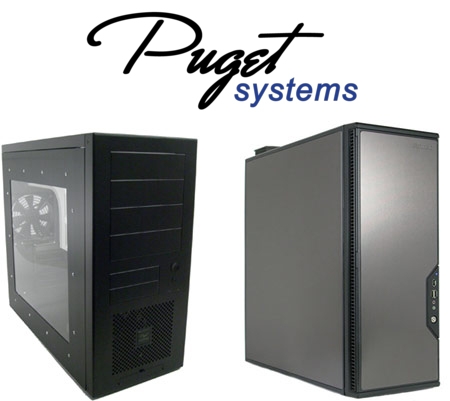 From now till until June 15 (date subject to change depending on Windows 7 launch), Puget will allow you to purchase a system over $1000 with Vista Ultimate and send it back in for a fresh install of Windows 7 Ultimate. They've got some stipulations on the program such as you must cover the shipping cost back to them and you must send back your Vista COA and disk in exchange for your Windows 7 COA and disk.
As they won't be doing upgrades but a full install, it is up to the user to back up their data. After the install is complete, Puget has stated they will run each computer through their full testing and benchmarking process to make sure it is running flawlessly.
Puget is doing this all on their own it would seem, and Microsoft is not involved in any way. President Jon Bach said it will cost the company about $200 per computer to do this and that will kill their profit margin. The small company is hoping to at least gain some exposure from this and if all goes well we expect a lot of happy customers who give it a shot.
Puget Systems is pleased to announce FREE upgrades to Windows 7 on select purchases starting 3/1/09. Customers who purchase a qualifying computer with Windows Vista Home Premium 64-bit or Windows Vista Ultimate 64-bit are eligible for an upgrade to the corresponding version of Windows 7 64-bit upon release. To redeem this upgrade, the computer must be shipped back to Puget Systems for installation.

"We're seeing more and more people who are hesitant to purchase a PC because they're hearing good things about Windows 7 and wonder whether they should wait three-fourths of a year before buying," said Bach, explaining why Puget is jumping into the upgrade offer. "We see this as an opportunity to do something exciting when there's not a whole lot of things happening in the business at the moment."