AMD Steps In On Unlocking Phenom X3's
AMD commands: Thou shall not be allowed free cores.
Published Thu, Feb 26 2009 7:30 PM CST
|
Updated Tue, Nov 3 2020 12:37 PM CST
Following up on
earlier reports
of being able to unlock the disabled core on Phenom II X3 CPU's, techPowerUp says that AMD is
stepping in
on the issue.
Reports have been made about many X3's having the ability to enable the fourth core onboard, suggesting that AMD simply just marked the core as bad and was too lazy to use a laser to cut the link on the extra core.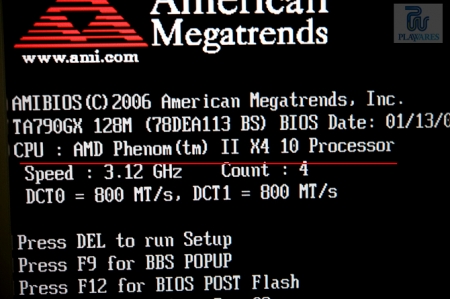 While it appears that news pertaining to unlocking the fourth core has caused a
surge in demand
for the Phenom II X3 CPU's, AMD seems determined to rain down on enthusiasts. AMD has requested motherboard manufacturers to fix the BIOS option immediately and even gone so far as to ask them to not release motherboards with the so-called "buggy" BIOS.
AMD fears they are missing out on profits from the higher priced Phenom II X4 procs. This is probably true but everyone at AMD should have seen this coming when they dangled a part in front of consumers with features disabled that is identical to its higher priced offerings.
While future boards are likely to be released with a newer BIOS having the Advanced Clock Calibration (ACC) option gimped or disabled, you should still be able to flash back to the previous versions to see if you too can get a free core out of your Phenom II X3.
Related Tags