Tegra to debut in Microsoft Smart Phone
Here comes the nPhone.
Published Fri, Feb 6 2009 11:10 AM CST
|
Updated Tue, Nov 3 2020 12:37 PM CST
It looks like the rumors we reported on a few days ago might have a nugget of truth in them. Earlier in the week we pointed to an article stating that Microsoft would be partnering up with nVidia to make its next generation of smart phones.
Today we see another story indicating that Tegra (nVidia's SOC ARM officering) will be used in MS' next gen smart phone. This is possibly where all the nPhone rumors have their basis.
nVidia has been hard at work on Tegra and needs a success with this while Microsoft desperately needs a makeover for its boring Windows Mobile OS.
Combining the visual computing power of Tegra with an updated Win Mobile could give MS a real competitor to the iPhone.
Of course it looks like Tegra might pop up in the next Gen iPhone too.
With all the new players and new technology the Smart Phone market is looking to be very interesting in 2009.
Read more
here
.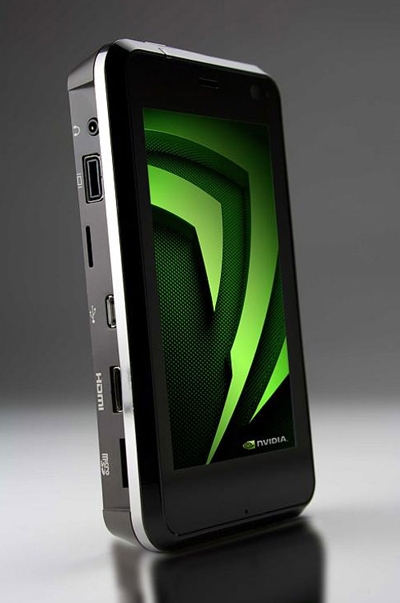 Tegra is the result of Nvidia's efforts to incorporate as much PC functionality onto just one small piece of silicon, much like Texas Instruments' OMAP processors or Qualcomm's Snapdragon.

Tegra is something of a 'get-out-of-jail-free' card for Nvidia if the firm manages to pull it off, with Nvidia hoping the platform could generate a sorely-needed $100 million in the second half of 2009. This would mean a phone (or phones) sporting the chip should be out within the next six months.

With the economy tanking and the high-end graphics card market becoming an ever smaller niche, Nvidia is doing its utmost to branch out, but instead of thinking big, the company is thinking small. And by that we mean form-factor small.
Related Tags