Ultra Thin Dell Adamo Pictures
13 Inch MacBook look-a-like from Dell.
Published Fri, Jan 9 2009 12:21 PM CST
|
Updated Tue, Nov 3 2020 12:37 PM CST
Dell has pushed its Adamo out the door and Engadget has had some alone time with one.
This book will immediately elicit cries from the Mac fans that it is nothing more than a Black MacBook with a Dell Logo. I even thought that myself when I first saw it.
Unfortunately the gang from Engadget was not allowed to boot the system and no specs were given. In the end they call it another pretty face until some more information is released
Read more
here
.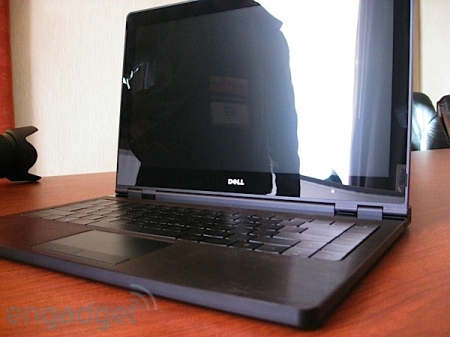 We weren't allowed to boot it up or do much of anything except take pictures, but it's built really, really, well -- and it's a total smudge magnet, with a super-glossy display and a shiny black panel like the Studio XPS series on the lid. Expansion-wise, we spotted three USB ports and an eSATA jack, and the power adapter is crazy small, with a removable plug for international use. The design is somewhat reminiscent of the Envy 133 with its squared-off shape, but it's still very unique, and while we didn't put in any serious time on the keyboard, it felt solid enough. Here's the problem, though -- we have no idea what's actually inside this gorgeous case, and until we do, it's just another pretty face. Hopefully Dell comes clean on specs and pricing sometime soon -- we'd love for there to be some muscle under that hood.
Related Tags